Week 4: Oxon Hill Recap
After an incredible weekend of matches at Oxon Hill, the field of robots has been completely shaken up. With so many great teams at this event, there was something for everyone here. Lets look at what happened…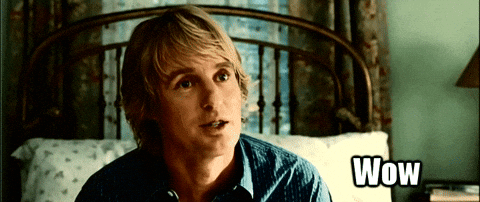 In Qualification matches, 1885 made the slow struggle to the top. Despite all efforts by other teams to stop them from achieving the 1st seed and securing the victorbrie, ILITE did end up seeding top, thanks to a handful of 4RP matches.
After 1885 made the possibly questionable decision to pick up 2534 (Hindsight is 20/20, as they say), 612 took full advantage of this and picked up Vae Victus, one of the strongest rocket bots in the district (and their finalist opponent at Haymarket). 620, who was the 5th alliance captain, also made some very good choices, picking up 4472 and 4541, leading them to beat the 1st alliance and making it to finals.
1885's alliance ended up being knocked out in Semi's, partly due to the fact that 1885 had connection (and climbing) troubles, but also due to how stacked the 5th alliance was. With three high OPR teams, they were regularly scoring 20-30 points above their opponents.
In the end, much to the dismay of a certain Alumni, Chantilly's climb dominance proved to be too much. With 612's Cargoship skills and 1418's Rocket skills, them and 6543 ended up breaking all the way through finals (lets not cover the drama of the semi-finals tiebreaker). 620's alliance gave them a run for their money, but in the end 612 went on to win their 2nd district event of the season.
Fun Facts
612 picked up the two teams they beat in the finals of CHS Haymarket (1418 and 6543).
1885's hatch mechanism could pierce you right through the chest and rip your heart out, making them the most dangerous robot on the field.
You're not allowed to look at the field during Sandstorm.
Week 5: Blacksburg
Predicted alliance captain & 1st pick: 346 + 1262
Down to the south where nobody lives (Presumably at Virginia Tech's Dairy Science Laboratory), many powerhouse teams are lining up for the last district competition in CHS before the DCMP week 7. Let's take a good, close, hard, scrutinizing look at the teams that will be competing.
346 RoboHeidi - After securing the 'Victory Royale' (As the kids say these days), 346 is looking to once again dominate in Week 5. If 612 proved anything, it's that a consistent level 3 climber is still going to be a key force in ranking high.
384 SparkBrie - I can also taste their cheesy desire to win a Blue Banner. After losing out in the finals in Week 1, I expect 384 to have significantly upped their cycle game. Maybe 346 will pick them up this time?
449 The Belle Creme Robot Project- Gotta have guts to be a Maryland team at this event, and 449 has the robot to back it up. After proving themselves as an effective cargoship and low-level rocket bot, 1885 picked them up to win Week 2 Bethesda. Expect for them to be a high pick again.
977 CremontBots - Coming in for their 3rd tournament of the season, expect them to have seasoned drivers with a lot of experience. If they can repeat their performance from Week 1, they should be looking to be near the top of the pack.
1262 The SHARPS - Unsurprisingly, the STAGS are one of the best looking teams again this year. If they can speed up their cycle times a bit, I expect them to be one of the very few teams soloing rockets this weekend.
6802 Mozzarella Caimans - For a 2nd year rookie team, a 2nd place finish week 1 is pretty incredible. A combination of a level 3 climb and fast driving has made them a forced to be reckoned with. Expect for them to seed top 8 again this time around.
Others to watch out for:
401 CabotHead Robotics - After an underwhelming week 3 performance (To be fair, they were thrown into the 8th alliance captain slot, which anyone who has ever been in that situation knows it sucks), 401 has shown it's potential with an effective robot design (love the hatch mechanism). If they spent some unbag time on drivers practice, expect them to seed higher than before.
1086 Bleu Cheese - We aren't a 1086-sponsored thread, but we will throw them in here just because. I mean, they can't really do worse than they did Week 2, so the only way is up? Right?
619 - Caciotta Robotics - Never underestimate the Wahoo's. Maybe they'll pull a reverse cinderella and actually move on with the 1st seed this time around?
1413 Stawley 1413 - Also playing their 3rd match, they had a solid showing at CHS Portsmouth, making it all the way to finals w/ their Skrappy little robot.
Fun Facts:
22 of the 34 teams competing have their robot pictures uploaded to TheBlueAlliance [65%!]
I haven't spell checked this entire post, so don't blame me if there is a typo or something.
Predictions
346 completely revamped their climbing mechanism to fly up to level 3.
The finals will consist of 384 vs. 346 + 1262 (again)
This will be the last event before DCMP at UMD this year.
As always, have fun and enjoy the weekend!