In my project of developing a gear tester and motor controller I ran into some trouble of having to stop tests early due to the CIMs getting hot. CIMs get mostly hot in the back. So I printed something up to mount a 5030 12 V fan (computer fan) onto the CIM. Should fit a mini CIM and IDK I heard a NEO too (dont have one)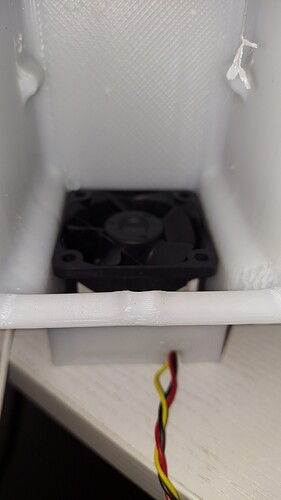 Look inside at the fan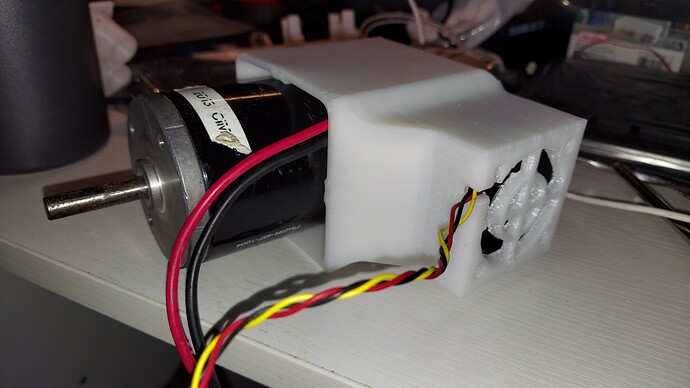 With motor
Material HIPS (ABS PETG Nylon should work too - PLA probably deforms too easy) Motor at this time mounted with some tabs for press fits.
Cooler housing probably can be bolted to something but its probably better to drill then print only the holes needed so the air goes where its supposed to.
Air blows over back of motor and then is directed forward
I might make a hole in the back somewhere for the wires
CimFan5030.zip (1.1 MB)
Fusion file (still using it for this project as I started in fusion) and 3mf to use in the slicer.
As the motor is pretty heavy and to give more resistance to heat for now walls are 3mm thick.
3050 fans $ 3.95 at Zyltech.com
Comments welcome