We are trying to code a Falcon 500 to rotate a certain amount of times and then stop automatically. The code we have now currently works sometimes but doesn't stop spinning.
Here is our current code for this: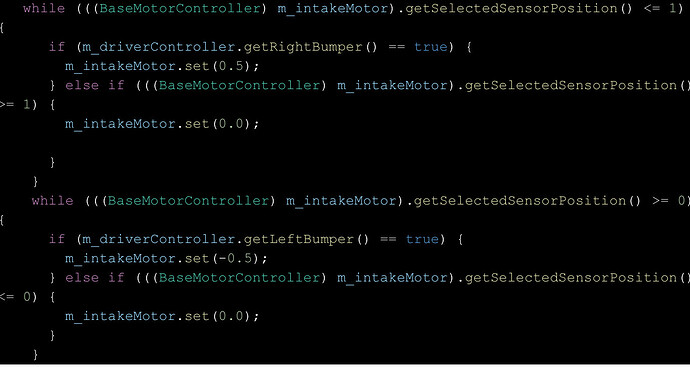 We aren't sure why this isn't working. Any help would be appreciated.