Wow… yet another reason to idolize Amanda.
Congrats!
SWEET!!! Congratulations Amanda!!!
Welcome to Manchester Amanda. I believe you will like it around here. The Vex competition will get even better. Hope to see you around town.
Enjoy the challenge. It will be great to have another person in town to call on as a volunteer.
Congrats Amanda.
Well deserved.
Be sure to buy a big house in Manchester so all of your friends can save hotel $$ at Kick-off. (I saw a few for sale signs on the way to the party last year).
Geez, I wanted to be the first to congratulate Amanda… Take one afternoon/evening to celebrate with team mentors and look how far down the list I drop…
I believe that the impact Amanda will have on the FVC program, the NH offices, and all of FIRST will result in profoundly wonderful outcomes.
(…no pressure Shorty. Enjoy the moment and get some rest. You're going to be very busy, soon. :))
YAY for Amanda! She is one wonderful bright person! FIRST has made a great choice!

Good luck with everything Amanda and Congratulations!!
FIRST is lucky to have you and your attention to the details.
Hold on to your hat as you embark on this adventure.
Yay for Amanda! Congratulations!

Amanda,
Congratulations on this appointment. I know you will be a huge asset to the program. Keep up the good work you do.
For those of you who haven't met Amanda yet, put her down on your list of must meets. She has a wonderful work ethic and is a great person to talk to. I am sure Vex will continue to grow each year through her efforts.
This is going to be great. For those that don't know her, Amanda is one of the coolest, most dedicated people in all of FIRST - and she's pretty smart to boot. I think this will work out great. Congratualtions, Amanda - and good luck.
Congrats Amanda - that is a great honor for all of your hard work! I hope your 'husband' isn't too jealous

Congrats!
Vex has a bright future!
I didn't add anything earlier because it seems that I just don't know you well enough to write a glowing comment about you and this awesome new position, I kinda felt left out. So instead I want to offer you one comment.
Cogita Eggo Sum – I think, therefore I am a waffle

Great job Amanda, I'm jealous of you.

Congratulations Amanda!! This is awesome news!
Our team looks forward to expanding our involvement in FVC this coming season. It is reassuring to know that you will be at the helm. Only good things can happen!
Good luck in your new position!
Sean
Best of luck and welcome to the great Northeast, Amanda!
He better not be - since he now works for her! (think it through…)

I better not be working for my wife. See below: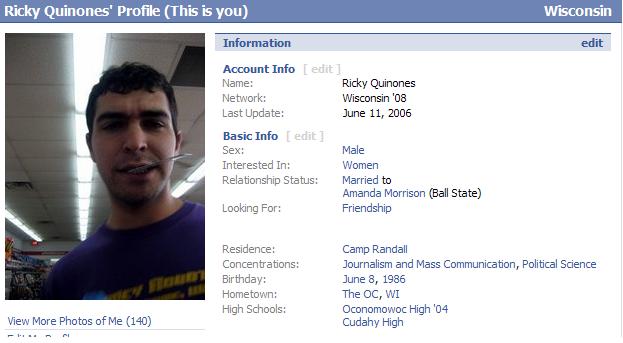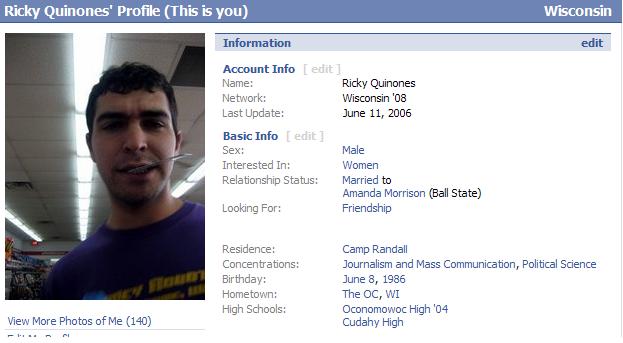 Congratulations Amanda!
Welcome to the Northeast!
So does this mean you qualify to be a N.E.R.D.?


Amanda I am so glad to see a person like you get this job. FIRST has not made a mistake in selecting Amanda she is amazing and is dedicated to the point of no return when it comes to what FIRST is all about. I am happy to have met her and talk to her one on one to just get an idea of what goes on in her head and how much she does/ has done for FIRST teams. Congratulations Amanda you are a inspiration to all of us.
-Drew