Hello everyone,
I'm here today because the laptop currently being used to test functions on our robot (mine) is having difficulty maintaining a stable connection with the robot.
I've tested the connection on our main robot as well as our portable testing box.
The issues only happen every know and then, but when they occur, it sends the DS a Disable on Comm number in the Power Tab.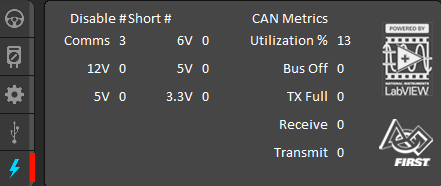 Anybody else have this issue and found a fix?
Thanks,
Ian Fettes, Lead Programmer