Made a control system layout as a 11 x 8.5'' visual aid for training new members, to put as a 30 x 24'' poster in our general work area, and as a digital resource.
It is somewhat influenced by 3128's layout, but it is tailored to our brand standards, has a little bit more details on the components(if you zoom in the document), shows the minimum wire gauges for connections and the new motor controller introduced in 2019 is included. Motors and other components not visible in the layout were excluded due to space constraints.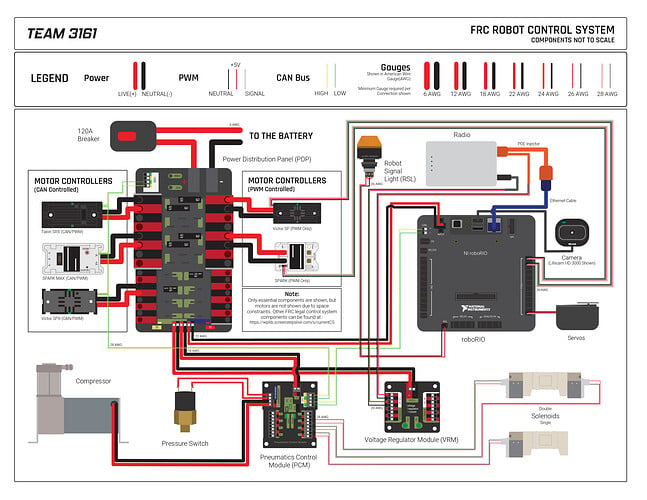 PDF Link: https://drive.google.com/file/d/1G8SFg2nwkBHeecxSYpl5IQlOb-RLB5PS/view
let me know of any more suggestions, more than happy to implement them if need be.
Thanks!