Disclaimer: I expect to never build this drive train… and Yes I know that you would probably brown out, but it is fun to design things that are a bit unrealistic.

With the introduction of the NEO brushless motors by REV people are starting to design more and more compact drive train gearboxes. Here is my entry

The 8 Neo-Bot
I expect if anyone would ever actually run this drivetrain in real competition play they would only use one of the two NEO "PODs" so as not to brown out constantly. The reduction currently is pretty modest but can be geared down more using a sprocket reduction. This is designed to push the envolope of drivetrain design and not to be a final design
The orange parts are 3dprinted and the main chassis is 3x1 1/8 wall that is heavily slotted. Currently set up with 4" wheels but 6" can be used depending on bumper mounting and drivetrain length. (this one is 30"). The 4" version with a belly pan will have 1/4 in of ground clearance and I highly doubt can climb onto the HAB. CAD done in Fusion 360!
Photos, PDF of Parts, and Parts list with weights attached.
Untitled_2019-Apr-02_02-37-52PM-000_CustomizedView943076053_png|500x500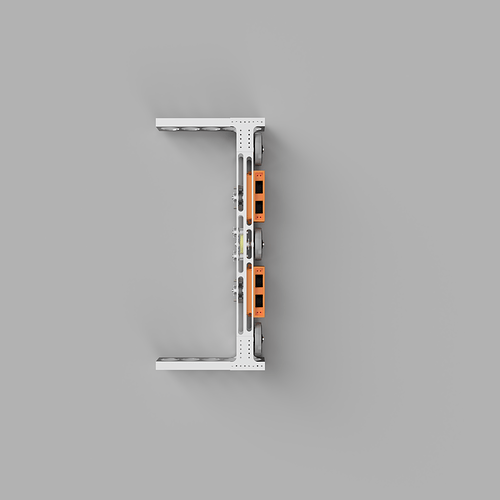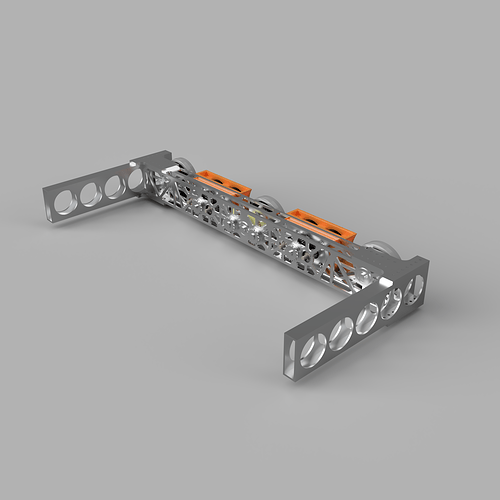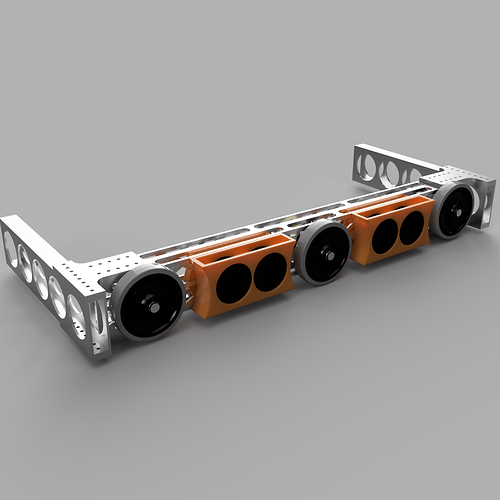 Boston's SuperNeoDrive Drawing v9.pdf
(794.7 KB)
Boston's SuperNeoDrive Drawing v7 - Boston's SuperNeoDrive Drawing v7.pdf
(26.2 KB)
Would love to hear your suggestions and comments.