Welcome to our final post of the season. Let's get into it.
Archimedes Division
5460 - Strike Zone
33 - Killer Bees
5406 - Celt-X
910 - The Foley Freeze
5687 - The Outliers
188 - Blizzard
1325 - Inverse Paradox
3015 - Ranger Robotics
2481 - Roboteers
2826 - Wave Robotics
This division is largely ruled over by the teams from FiM and Ontario, and it'll be hard for any other teams to make it to Einstein out of Archimedes. 5460's greatest weakness this entire season has been their lack of a Hab 3 climb, but if 33 can finally get their triple climb dialed in it may become a moot point. The Foley Freeze have consistently been improving all season, with an early exit at MSC largely prompted by their alliance partner breaking. Look for them to continue this trend, and a pairing with someone like 5406 or 1325 could give a Bees-Strike Zone alliance a hard fight in finals. Turning that into a prediction we see 33 seeding first and pairing with 5460 and making it to Einstein beating an alliance of 910 and 1325 in the finals in three matches.
Carson Division
1796 - RoboTigers
5172 - Gators
67 - The HOT Team
4362 - Gems
870 - Team R.I.C.E.
3683 - Team DAVE
111 - WildStang
3452 - GreengineerZ
5050 - Cow Town Robotics
619 - Cavalier Robotics
One of the more open divisions at the Detroit championship, Carson could go any of several ways once matches start. The top team coming in is 1796, who despite a broken climber in the majority of their matches at their most recent event still managed to rank first and win. Expect them to pair with one of the other strong cyclers in their division, with 67 and 4362 out of Michigan being their two top options. 67 has had their issues this year, but HOT is a team one never wants to bet against at the Championship event. The Gators out of Minnesota have played well all season despite a lackluster Hab 3 climb, so if they can coax some more speed out of their mechanism expect to see them picked high on Saturday morning. 5050 is a team that knows how to seed, ranking second, first, and first at their three events this year so they have the potential to throw a wrench into alliance selections if they can manage to grab the top spot again. As for predictions, we expect to see 1796 seed first and choose 67, making it to Einstein over an alliance of 3683 and 4362.
Curie Division
1114 - Simbotics
2056 - OP Robotics
3538 - RoboJackets
987 - HIGHROLLERS
1241 - Theory6
1684 - The Chimeras
2767 - Stryke Force
1023 - Bedford Express
195 - CyberKnights
20 - The Rocketeers
Well, this is happening. This is the division to watch - the division finals of Curie will be better than Einstein finals, and the majority of matches in the round robin. Featuring 4 of the top 5 teams in Detroit (or so we think), this is arguably the most stacked division of all time.
But we should address the elephant in the room - 1114 and 2056. For the first time since 2012, the dynamic duo are back in business on the championship field. The one glaring weakness this duo has is how they're going to figure out a double HAB 3 - we have full confidence that they will figure out a solution together, but we don't think we'll find out what it is until eliminations. If one of them seeds first, they will pick the other. I don't think there is anything that will change that.
For the first time in a while, the 2056-1114 duo will have a rather difficult time making their way through eliminations. While 1241 can't climb, they can certainly keep up with both of them on cycles, and teams like 3538 or 987 can match their cycles too. We expect a few cheesecake suction climbers here, and we could see triple HAB 3 climbs from the 8 seed.
We have absolute confidence that any seed alliance on this field can win. It will come down to smart picking and effective strategy. The field is deep enough to run quite nearly any strategy that you could want to run. Triple offense will be terrifying, and there are enough practiced drivers here that could easily transition to defensive play that could wreck a cycling machine.
Predicting this is hard, as it will come down to the seeding, and we don't have the new schedule yet, since 7039 was added. That said, we expect 1114 or 2056 to be in the #1 position and pick the other. 3538 stands the best chance at an upset, but really, anyone can, if they keep their head in the game. The winner of this division will almost certainly be in Einstein finals, and is likely a favorite to win it all, but that will depend largely on who emerges from the other divisions.
Daly Division
3641 - The Flying Toasters
133 - B.E.R.T.
340 - G.R.R.
319 - Big Bad Bob
176 - Aces High
2075 - Enigma Robotics
2200 - MMRambotics
1718 - The Fighting Pi
120 - Cleveland's Team
694 - StuyPulse
Daly is an odd division, mostly due to its complete lack of any powerhouse teams, but a core of teams who would normally fall in the 4th to 8th overall pick range. However, there has to be a first overall pick. 3641 comes in with high highs and low lows, but they've been swinging hard lately, and we expect them to be in full force here this weekend. The others in the division do not particularly stand out - 133, 319, and 176 each showed potential in NE, but struggled under the already underwhelming NE defensive play. 340 ran into major issues at their first event, but seemed to work out most of the issues at their second. 340 has a high ceiling, but may struggle to capitalize. Most alliances will likely be unable to fit multiple robots on HAB 3, so a lot of wins will come down to pure teleop prowess. We think 340 will be a top 3 seed if they maintain their LI2 performance. We predict 3641 to be on the #1 or #2 alliance, but likely won't be a captain. Who picks 3641 will decide whether or not the Toasters fly their way to Einstein. If any low seed is going to pull off a win, it's going to involve 120. That said, this field is wide open and we would be unsurprised about any of these teams winning.
Darwin Division
3707 - Brighton TechnoDogs
2791 - Shaker Robotics
1690 - Orbit
1918 - NC GEARS
868 - TechHOUNDS
125 - NUTRONs
225 - TechFire
217 - ThunderChickens
3604 - Goon Squad
16 - Bomb Squad
This division has a fairly clear top six teams and a significant dropoff after that. Anything can happen with these six teams, but building an alliance to win without two of them will border on impossible. We believe that, while 3707 is the fastest cycler in the division and has a suction cup climb, their difficulty scoring high on the rocket will lock them out of the #1 seed. We predict 2791, who will have a few tricks up their sleeves since their last event Week 3, will take the #1 seed by frequently filling the rocket and reliably climbing to HAB level 3. 1918 will swerve their way to the #2 seed and pick the next best cycler available: 1690. #2 will be strong, but both teams have struggled against defense at their events this year. Alliances formed by 868, 125, 225, or 3604 could be quite potent as well. While it will be tough to outscore alliances #1 and #2, an earlier defense pick may prove invaluable in this relatively shallow division, which also sports few truly elite defense robots. Ultimately, the winner will be the alliance who can best handle themselves under defense, and we believe this will be 2791-3707.
Tesla Division
2168 - Aluminium Falcons
3620 - Average Joes
3357 - Comets
27 - Team RUSH
4476 - W.A.F.F.L.E.S.
548 - Robostangs
3986 - Express-O
1577 - Steampunk
3324 - The Metrobots
1747 - Harrison Boiler Robotics
Tesla is shaping up to be the most open division at Detroit this year, where we could see any seed upsetting predictions and making it to Einstein. We don't expect Tesla to win on the final field, but they might provide our Cinderella story. Kicking off this unabashedly average division are two stand-out teams: 2168 and 3620. While the Aluminum Falcons are neither the clear leader in game pieces scored or in the climbing department, if they're not the 1st seed, they're going to be the first pick. Not to be ignored in the scramble for 1st seed are the Average Joes, who are both going to be an impressive cycler this weekend, and can bring the HAB 3 climb to make up for any alliance partners who can't get them the ranking point. Also in the running are 3357 and 27, who met their fates in quarters on DTE, being on the receiving end of a scorch that set that division up for eliminations that only saw 2 tiebreaker matches.
Teams to watch for improved potential this weekend are 4476, 548, 3986 and 1577, who all know they have what it takes to win this weekend, but need to iron out the mistakes and can be the difference in any strategy. Alliances looking to shake things up will consider the likes of 3324 and 1747, who are without a doubt the best cyclers in the division. Each of these teams have a crux: for 3324 it's their restriction to level 1 cycles, and for 1747 it's their lack of any climb. Houston's eliminations demonstrated the importance of flexibility on alliance strategies, and it will be key on Tesla if anyone wants to make it out.
Prediction: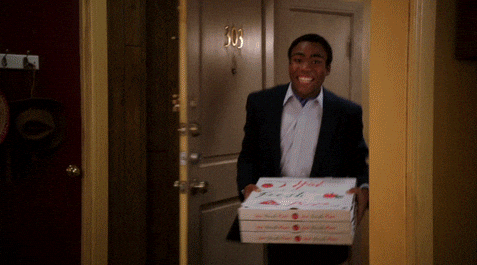 Literally anyone can win. We have no idea who it'll be.
The Real FRC Top 25 Detroit Edition
1114 - Simbotics (Curie)
2056 - OP Robotics (Curie)
5460 - Strike Zone (Archimedes)
3538 - RoboJackets (Curie)
987 - Highrollers (Curie)
1796 - RoboTigers (Carson)
33 - Killer Bees (Archimedes)
3707 - Brighton TechnoDogs (Darwin)
2791 - Shaker Robotics (Darwin)
1690 - Orbit (Darwin)
1241 - THEORY6 (Curie)
1684 - Chimeras (Curie)
2767 - Stryke Force (Curie)
5406 - Celt-X (Archimedes)
910 - Foley Freeze (Archimedes)
1918 - NC GEARS (Darwin)
3641 - The Flying Toasters (Daly)
2168 - Aluminum Falcons (Tesla)
5172 - Gators (Carson)
5687 - The Outliers (Archimedes)
188 - Blizzard (Archimedes)
1325 - Inverse Paradox (Archimedes)
868 - TechHOUNDS (Darwin)
133 - B.E.R.T. (Daly)
67 - The HOT Team (Carson)
---
Good luck to everyone competing.