Last night at our team meeting, we were met with an unexpected RoboRIO failure during our fall training session. I had one student deploy code to a test board to test her work, and everything worked as expected. I then had a second student then deploy her code to the RoboRIO, and she was met with this error which I've never seen before: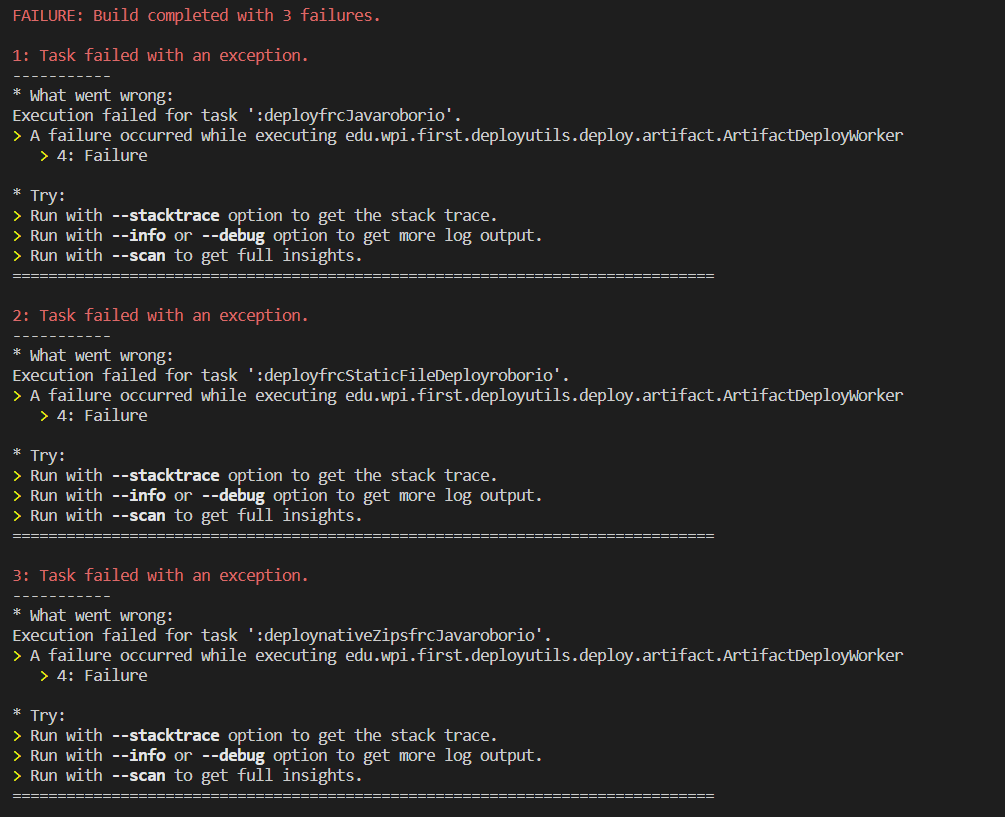 On the off-chance that there was some problem with her laptop, I attempted to deploy my example code to the RoboRIO, as I had done several times over the past few weeks, and I was met with the same error. Same thing when trying to re-deploy the first student's code to the RIO.
After some preliminary poking around, I ended up completely removing all WPILib installs from my laptop and re-installing the latest 2023 WPILib and was still getting the same error when trying to deploy any code to the RIO.
I then thought I would try to re-image the RoboRIO. I fired up the RoboRIO imaging tool, and it could not detect the RIO when connected with the USB cable, even when running the tool as administrator. I disabled my WiFi and turned off all firewall settings, and still couldn't see it. I deleted and re-installed the latest 2023 FRC Game Tools from NI, and then I was able to see the RIO, but only while the RIO was restarted in safe mode. When trying to reformat with the latest image, I was met with this error.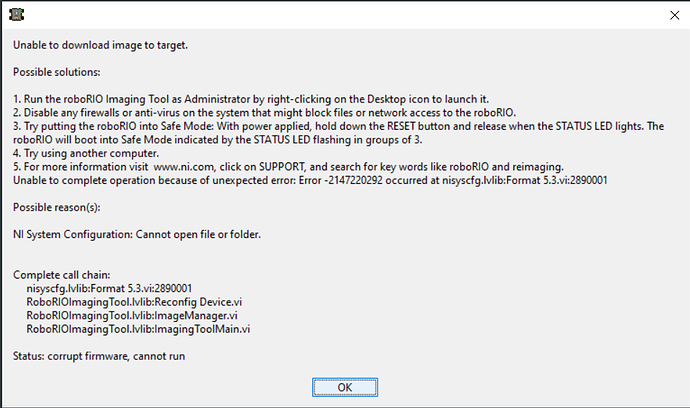 When trying to update the firmware of the RIO, I was met with yet another error.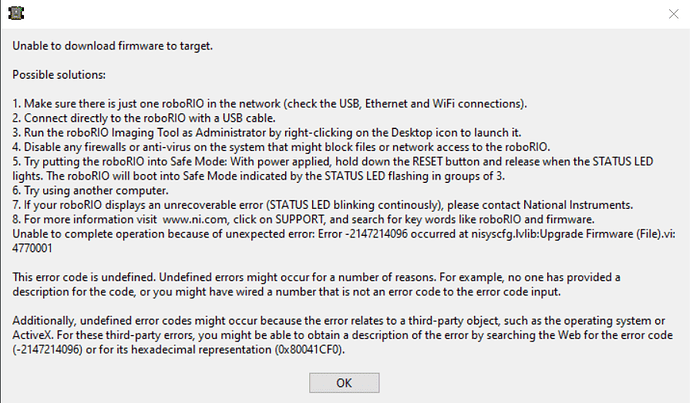 I've already opened a support ticket with NI to see if they can help, but was curious if anyone here has seen this type of behavior before and what, if anything, you managed to do to fix it. Currently, my best guess is that the main storage (I'm assuming eMMC, NI's documentation doesn't get very specific here) has died, and that the entire unit will need replaced.
I will be sure to update this thread with whatever resolution I end up getting from NI.