hey


In the last off-season, our team had many problems involving electronics, mostly involving the radio 12v connector into VRM. During the build weeks, we didn't think about the wiring, which probably affected our results in general.
By the way, our electronics subteam had an idea to resolve this problem: build an electronic panel, indicating all connectors, like this: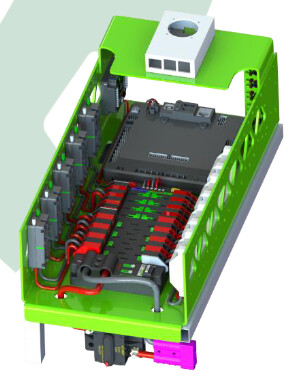 I've seen some examples here on the forum, but I don't know where to start. We'll build the panel, based on this image above (6404's electronics panel), but with some adjustments.
So, taking advantage of that my team will build yet, do you guys have examples of electronic panels? (simple, but effective).
Here, we are thinking to prototype the panel first with cardboard, before manufacturing.