Our team has received a bit of a mixed blessing in the past few weeks. We're finally after seven years getting our own machining space in our school. This is an awesome development, but as we all know, granted wishes must always have an ironic twist. In this case, it's that the room is RIGHT next to the auditorium. Our school rents out the auditorium to outside groups ALL the time. This is obviously going to be a bit of an issue for us, as now we have to be extremely quiet when the auditorium is in use. I think we can work around this with other machines, but our omio is cutting stuff nonstop all of build season. Our new mission is designing an enclosure for an Omio that will let us machine in stealth mode.
So, this is what I'm currently working on. My goal is an STC rating of 50+, as I think at that point, the walls and doors should take care of the rest. It's an enclosure designed from 5/8 QuietRock 530, on either side of a 2x4 stud with Safe and Sound insulation in between. If it really comes down to it, we could add mass loaded vinyl to the outsides as well. Currently in the CAD I have 1/4 plywood on one side instead of 5/8, but I'm planning to update that.
I'm looking for feedback, as well as how we could best get a door on that thing that won't be monstrously heavy and break the hinges.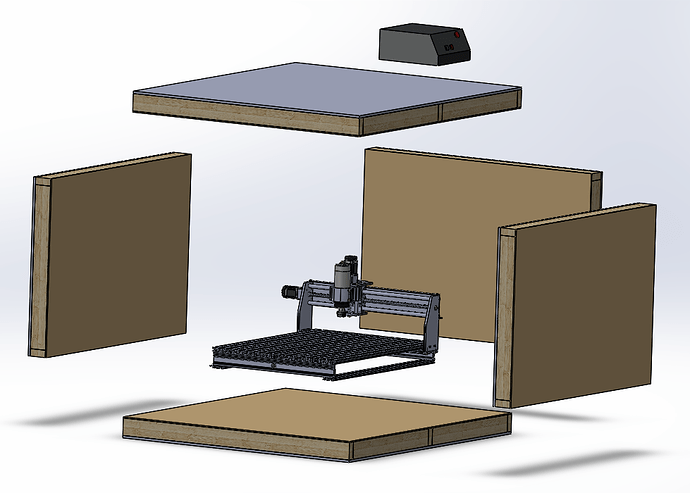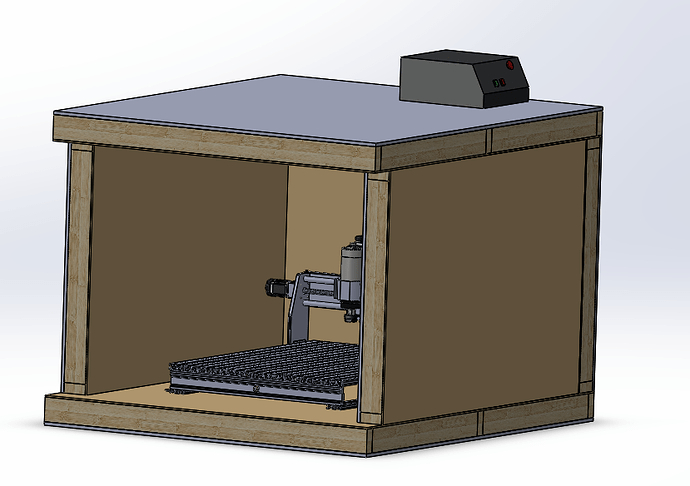 We're already planning on building a stand to go under this to enclose the compressor and keep it quiet as well. Any thoughts, inputs, concerns?