TL;DR: I hit some 3D printed parts with a hammer using a quasi-standard method so I don't have to rely on manufacturer data sheets.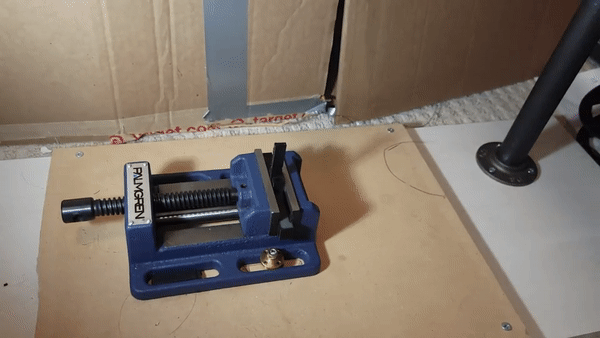 I've read a lot of anecdotal and sometimes handwave-y comparisons of FDM 3D printed materials on CD over the years, but I want to take a step back and quantify some material properties. One thing I've wondered for a while is whether the relatively high impact strength of Nylon is worth the extra hassle of keeping it dry. For my first experiment I decided to make an Izod impact strength testing rig while using as many spare parts already on-hand as possible. I'm planning to record other properties eventually.
Here's a diagram of my set up: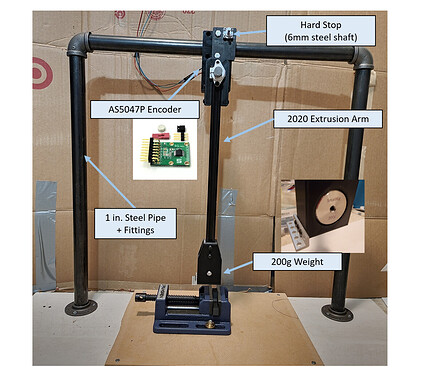 For the test machine design, I referenced CNC Kitchen's set up (loosely based on ISO-180) and skimmed through the ASME D638M-95 as well. Using the encoder to record starting angle and post-strike angle before the pendulum swings back, I can determine how much energy a sample absorbed. The starting energy of my set-up is ~ 4 J, as opposed to the ~2.7 J in the ASTM standard or the ~2 J in CNC Kitchen's set up. My striker also hits the sample roughly ~ 5 mm higher than the ASTM standard. I'm using CNC Kitchen's test sample model, which has a notch modeled into the part rather than printing a solid part and notching after the fact. All parts were printed with a Dremel 3D45 enclosed 3D printer, except for the Onyx samples.
Without further ado, here are my results thus far: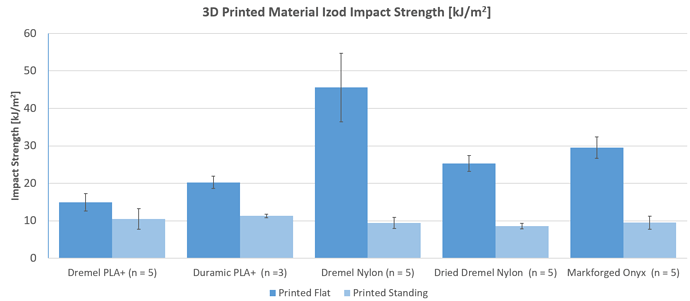 At first glance, there's nothing too exciting (Surprise! Onyx is tougher than PLA+). For my first tests, I printed Dremel-branded "Eco-ABS" (actually a modified PLA) and Nylon samples as well as the Markforged Onyx samples. The Onyx filament was immediately placed in a dry box after opening, per standard procedure. The Dremel filaments sit inside the print enclosure, which isn't air tight. This lead to the Dremel Nylon results with much more deviation and an average Impact Strength value closer to CNC Kitchen's results with "conditioned" Nylon samples. I could definitely hear rapid evaporation while the Nylon was printing, but the samples themselves looked fine.
I decided to dry the Nylon roll overnight and re-run the tests, resulting in Impact Strength figures much closer to (and a bit lower than) Onyx. While I was at it, I ran a smaller sample set of Duramic PLA+, which seems be even more impact resistant than the Dremel equivalent.
I still have a lot of questions about Nylon-based filaments and immediate next goal is to print Nylon and Onyx samples and let them absorb ambient moisture for a week or so before running the same tests.
Feedback and suggestions are welcome!