As has been noted before (NEO 550 and Pressed Pulleys), the NEO 550 is sometimes prone to having the output shaft snap off.
What I would like to see is the details of how the NEO 550 was used. Specifically the type of reduction (belt, planetary, gear), gear ratio, use of the motor, material and material thickness of what the motor was mounted to, if it was outside the frame perimeter, and if something happened to the robot (impact, fall, etc) that might have caused this. Pictures and CAD screenshots would be helpful. Hopefully, by looking at a bunch of different cases, we can narrow down the failures to a specific use case, and we can all know what to avoid in the future.
1425 had this happen on our intake motor.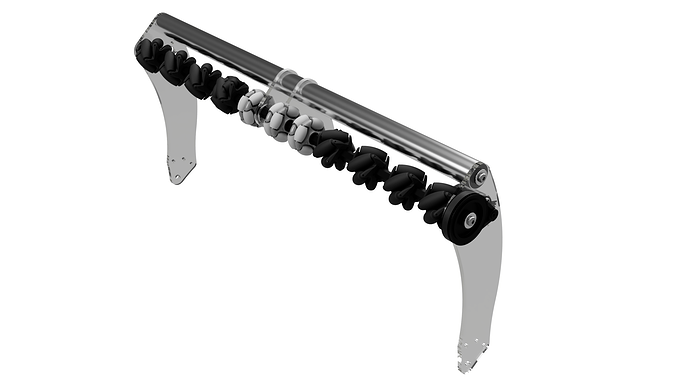 This was our intake. The motor was mounted on a 1/4" thick polycarbonate plate, with a 5:1 GT2 belt reduction.