For the last CADathon, I designed a shifting differential elevator (inspired by one of team 971's spartan series presentations) to both knock the 24" balls off the truss and lift the kicker mechanism, and climb in the endgame, and I figured I'd release the CAD here.
The elevator works by having each cable run terminate in a drum (connected to a virtual four-bar), rigged such that when both motors move opposite to eachother, the drum on the carraige is locked in place, and so the elevator moves up and down, but when they rotate the same direction, the wrist moves, knocking the ball off the truss.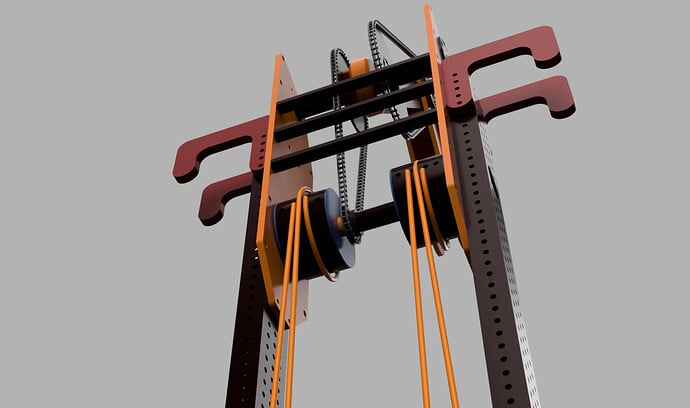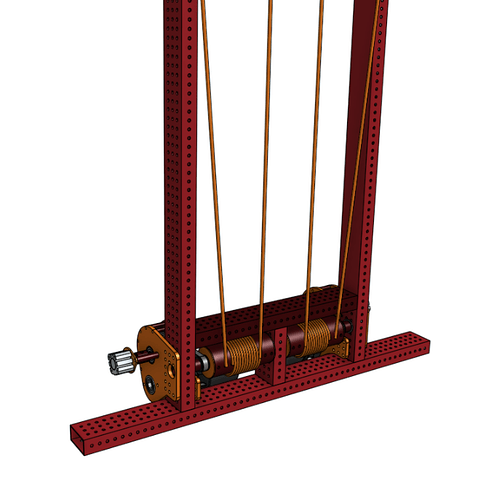 CAD of the elevator can be found
here
.
This was an absolute blast to design – feel free pm me if you have any questions!