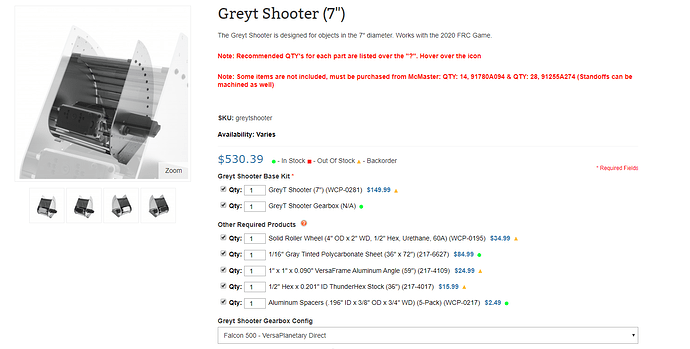 These seem to me to all be in violation of R12:
"No individual, non-KOP item or software shall have a Fair Market Value that exceeds $500 USD.
The total cost of COMPONENTS purchased in bulk may exceed $500 USD as long as the cost of an
individual COMPONENT does not exceed $500 USD."
In the blue box, the rule also states:
"In summary, if a VENDOR sells a system or a kit, a team must use the entire system/kit
Fair Market Value and not the value of its COMPONENT pieces."
I assume that WCP wouldn't be offering kits clearly intended for FIRST that aren't legal, but I don't see why these wouldn't be considered kits that are over $500. Is there something I'm missing here? What makes these allowed?