Our firmware of Power Distribution Hub and Rev Pneumatic Hub cannot be updated/download. We've tried multiple times with our USB-C connection, including power cycling. However, an unknow error ocurrs, as you can see below: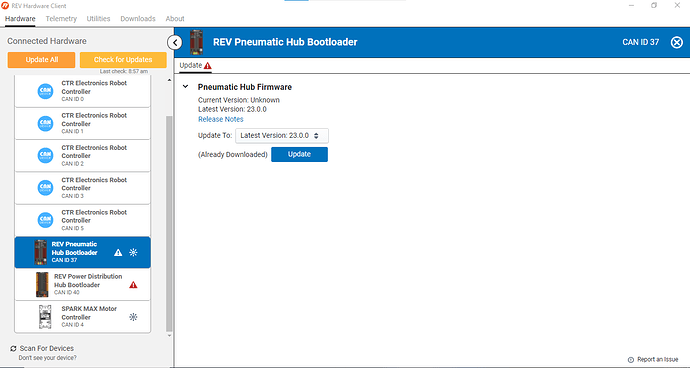 Then, if you click in
Update: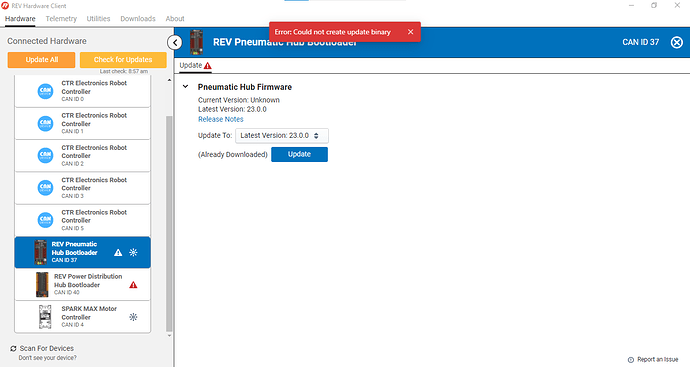 After that, the connection stops, even with the USB-C linked.
Any suggestion of solutions?