While trying to mount bumpers on a drivetrain I was cad'ing, I started searching different frame construction of robots over the years.
I've noticed that generally the 3 most common ways to construct the frame are:
A "single stage frame" where the bumpers are mounted with the help of supporting tubes sticking out between the wheels.

A "single stage frame" where the outside of the side frame is covered with an additional tube on which the bumpers are mounted on, so every side of the wheels is "protected" by a tube, similar to andymark's base kit.

The third version i noticed is a "two stage frame" where above the frame the wheels are mounted on there is another frame, similar to 254's drivetrains over the years.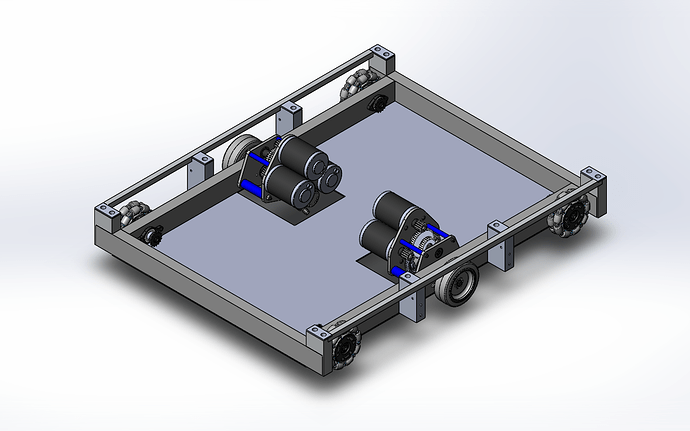 I was wondering if the great frc community could help me understand the advantages of every different frame construction so my team can make a better decision on which is best for us.
I came to this topic when looking for the best places to mount my bumpers, but i guess there are more things to consider other than easy bumper mounting when designing a drivetrain frame.
Thanks in advance for your time.