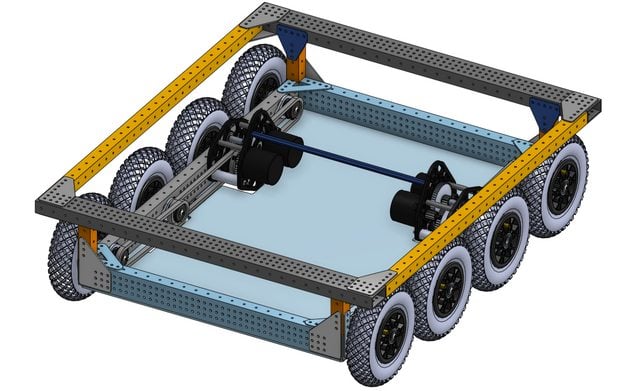 Team 4099 will likely use something like this drivetrain for 2019 if the game requires traversing rough terrain. I mostly made this CAD because I wanted to see if there would be any odd issues with something like this, since our team used the KOP chassis in 2016.
I based this on 254's 2016 drivetrain (as described in their technical binder), other discussions on this forum about how to design drivetrains for rough terrain, and our own team's manufacturing capabilities.
However, I had a problem that I did not hear discussed in other places – with the center drop that 254 used for their 8" pneumatic wheels, the chain seems to interfere with a bellypan: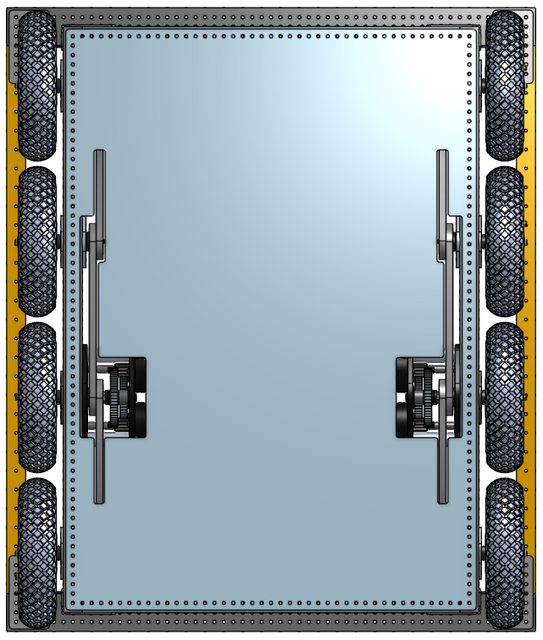 I made holes for it in the bellypan here, but if the game is like 2016, from what I have heard, that's not a great idea because things can get stuck in the chain.
Does anyone have a solution to this?
https://cad.onshape.com/documents/adc0428c3a36db2ddfc09bf5/w/2b3ab1d8a3d097ab22920fff/e/1f7f2e2376bc5ca87f6e1e00