Here's the current data for week 3: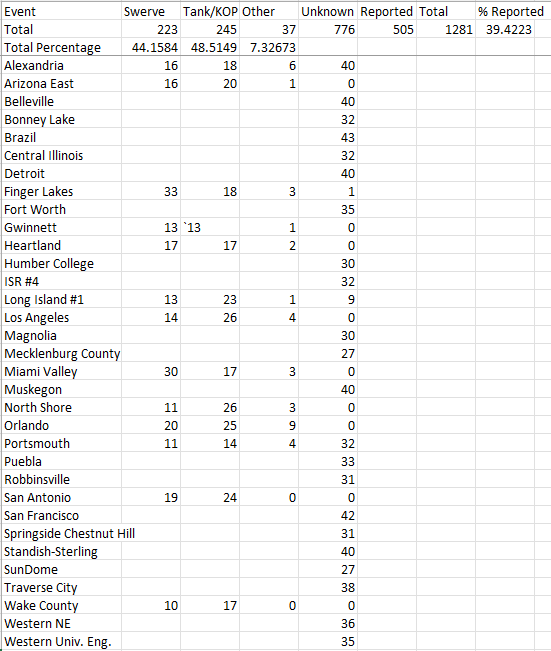 and for the season:
Also, here are the teams missing for LI 1:
And finally, here are the missing events:
Week 1:
Albany (GA)
Jackson
Mishawaka
Monterrey
Waco
Week 2:
Channelview
Great Northern
Johnston County
Kettering 2
Lansing
Mount Olive
Orange County
Princeton
Ventura County
Waterbury
Week 3:
Belleville
Bonney Lake
Brazil
Central Illinois
Detroit
Fort Worth
Humber College
ISR 4
Magnolia
Mecklenburg County
Muskegon
Puebla
Robbinsville
San Francisco
Springside Chestnut Hill
Standish-Sterling
SunDome
Traverse City
Western NE
Western Univ. Eng.
Thank you to everyone who has submitted data.