For the second year in a row, 6800 ViperBots Valor, in partnership with 1619 Up A Creek Robotics, would like to invite you to our Chairman's Bootcamp in Longmont, CO this summer!
During a 2 day seminar from July 27th to July 28th, former Hall of Fame mentor Steve Hyer from Team RUSH 27 and Green Machine 1816, will be working with us to walk teams through how to create a high caliber chairman's award submission.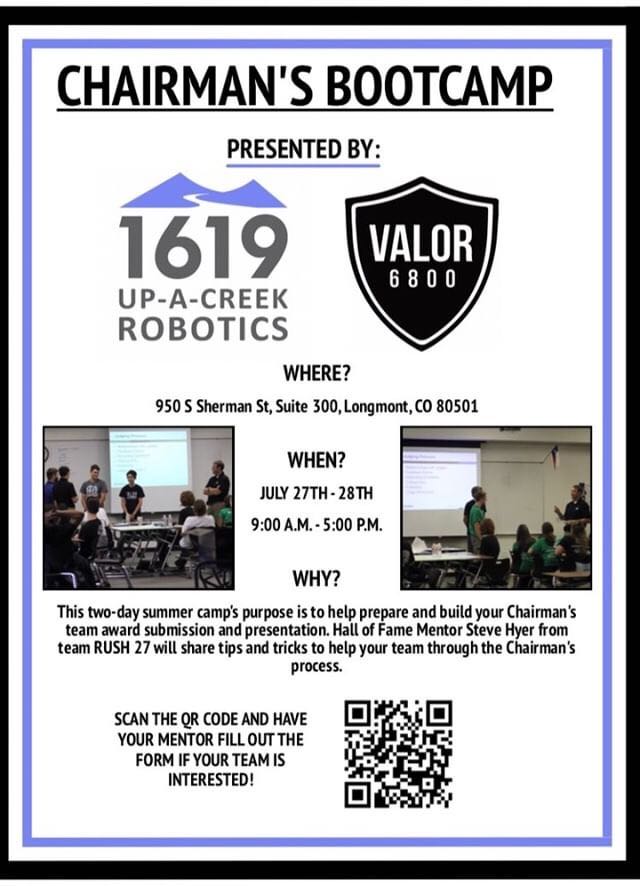 We saw huge improvements and results from last year's attendees! If you went last year, please drop a reply on improvements for this upcoming seminar or what specifically worked/didn't work for your team!
If you would like more information, please message me or leave a reply.
Cost is $30 a person to cover meals for both days.