F4 CADathon Team 157 Minotaur is proud to present our submission to the F4 6th Bi-Annual CADathon: Airstrike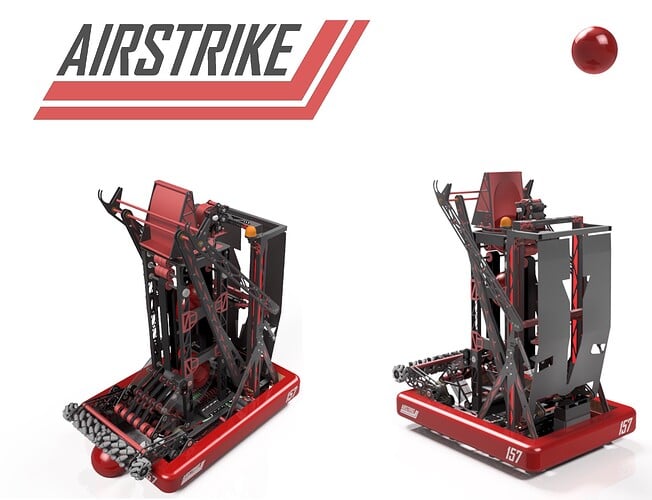 This robot features a vector-wheeled intake, a turreted shooter, and yet another 9' elevator, with a special bonus of CADed motor controller wires and 16 775pros.
Airstrike managed to break our second place curse and win us first place! Thank you to all the volunteers and judges at F4 for making this competition possible. It is a great opportunity for both CAD rookies and veterans to gain experience and try their hand at a unique problem. We would also like to thank Ozzyboards for continuing to sponsor the event.
Check out our partner space for the CAD files and more renders of mechanisms and the robot in various poses. Feel free to ask if you have any questions about the robot!
Shoutout to my partners Fritzy and Ramsey. I'm looking forward to making a robot with you this summer.