Questionably legal.
Dubiously viable.
Poorly rendered.
Optimized for machining? Definitely not.
It's what you've all been waiting for…
The Falcon Cycloidal!
I was planning on fully machining and assembling it before making this post, but for various reasons I doubt that will happen anytime soon so I'm just posting now.
This is a 25:1 cycloidal reduction that replaces both the output shaft and output plate of a Falcon 500. It ends up about 10mm longer than a stock falcon and the entire assembly (according to the cad) weighs 1.5 lbs.
All the bearings are 67XX bearings sourced directly from somewhere in China.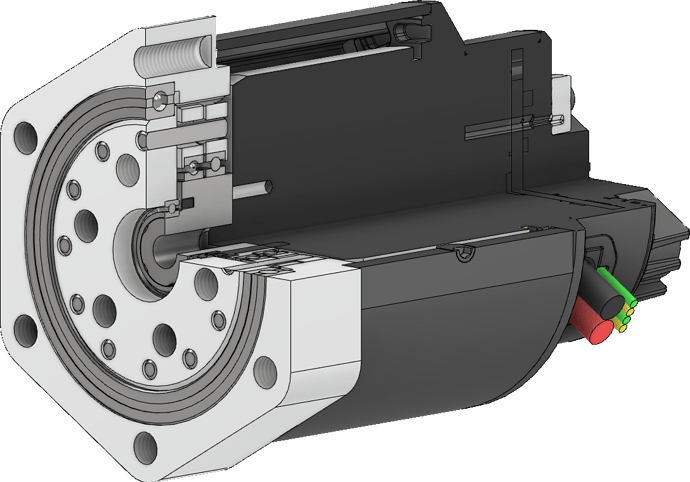 CAD and video of how it works available here or here (first is a .zip, second is a link to a GDrive folder with the same contents)