When I first stumbled upon the Season Long Fantasy First league in 2013, I was pretty captivated by all the picks from teams being made, where my favorite teams were being selected, and the community atmosphere of fun, positive, but serious competition.
Over the course of those years starting with my first ever season in 2014, i've made huge efforts to improve the league, even when I didn't have all the skills I do now. Running drafts, posting random lists in the main thread. Back when we had waivers in a separate thread, and could pick up teams as free agents if nobody noticed them. 12:01 EST posting battles with RFA. Discovering that 10+ drafts had been the exact same random pick order due to a draft runner bug and nobody had noticed! Fighting for fair pick slots in SLFF. Helping implement "block drafts" for districts. Removing 12:01 free agent battles (they got old). Creating an off season league to get new players involved, and recruiting those new players to use the same data that I used. Fought hard for all teams to be on a unified discord. Writing guides on how to pick well, what to do and what not to do. Creating a new and improved draft running tool. Running 142 separate drafts now over the years (approx 64 hours of time invested in draft running alone). The wins and losses have all had fun times. All in all I think Eric has done a phenomenal job of running SLFF for the past several years in an unbiased, professional manner.
I think we can all agree that SLFF isn't what it used to be. It's way more competitive (good), but also way way more negative and salty (bad). All this leads up to Company teams (TBC/TLC/TSC) making a change, and I suspect many other teams as well, although I can't speak on behalf of them.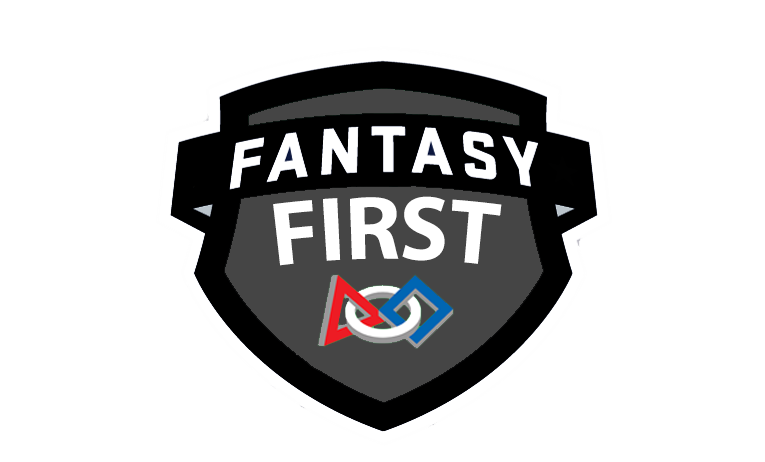 A group of us have been working on a Fantasy First server (repurposed the OFF server), designed to be more accessible to all, well maintained bots, with clearly defined rules, for both regular members, and staff/mods/admins, led by some of the many people in the FIRST community that want to have a positive environment for everyone.
We have written a proposed rule set for SLFF/look-alike league (special thanks especially go out to @Golfer4646 who drove the majority of these ideas forward) , in that you have many drafts for all areas of the world in FRC. Beyond that, there are some pretty drastic changes to pretty much every area of the current SLFF ruleset. Highlights include:
Fully discord automated drafting system, results posted to CD.
Complete waiver/free agent system overhaul
All trades banned
Rolling timer pick slots
No more kicks from the league (except in extreme situations)
In draft swaps removed
Simple and easy available team list rules
Randoms removed, Auto drafting created
MIA teams are auto drafted till they check in again.
Lots of other small details.
We are looking for feedback on the rule set so if you have any comments/suggestions, they can be directly put into the rules doc. Hopefully we can come to some consensus and have SLFF fit under this rule set/some modification of it, but if we can't, a different league will be formed.
Other Leagues
The server will also be used for other leagues, such as SLWFF, and OFF 2020 (Offseason Fantasy First) or other regional leagues. (Potentially FFIT, CHS, FMA) leagues that exist currently today. We are currently looking for people who are interested in running regional leagues, possibly for 2020.
Eventually we hope to have the ability to get a group of friends, start your own league, and pick what drafts you want to draft. All of this in an automated system, where you can have some control over the rules you use! Obviously we have to get the fundamentals up and running first, but that is the long term goal.
---
Probable FAQ
Now obviously there are going to be some concerns, there has been large apprehension to drafting fully on discord, but for me this is the easiest way to have a huge improvement to everyone in the community, with the ease of use, and reduced load on the people that help run this league. This is the way forward for me, and the vast majority of draft runners.
Another concern that others may have is an alternate Discord, or those running things in that Discord. It is my opinion that the fundamentals of the discord, the staff are great for their roles, and multiple have experience with the large FRC server, as well as many other FRC related servers. All the staff on the server are united to providing a better product for you. The organization of the rules we think adds a lot of room for you to express yourself, while not belittling others, and the moderation guidelines have clear responsibilities of our staff, as well as a defined process if some changes need to be made with the staff. I'd like to thank the multiple people both on and off the staff for developing this with us, and the FRC discord for loaning us their moderation handbook to work off from.
But are memes allowed?? Yes, please meme as much as you would like in any of the discussion channels, pending that those memes don't break any of the other server rules.
---
SLFF support wise, we recognize that there is already a server for this, and encourage those who want to participate in exclusively SLFF related discussion for 2020, to join that server, as that's the best place to be for that!
That being said, this sever will likely implement some "nice to have" features for players/teams drafting in SLFF 2020. The draft thread tracker has already been activated on the server, so as soon as a draft thread goes up, you can be notified.
Secondly live scoring for SLFF and live waiver tracking, with optional pings enabling notifications if you have a slot that isn't filled anymore.
All of this will likely be moving to this server (pending staff approval/getting things done) in the coming days/weeks. Scores will still be posted on CD, just they won't be live updating.
We look forward to your constructive feedback!