Hey there everyone, your resident Festo Application Engineer here.
Just wanted to take a minute to inform everyone of a new-ish, and newly reduced in price, regulator and pressure gauge combo unit available that may be of interest to folks looking for greater flow rate through their regulator, or reduction in component count and weight for their pneumatic system.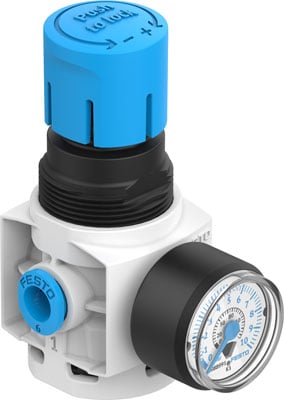 The MS2-LR-QS6-D6-AR-BAR-B (I know, really rolls off the tongue) has integrated 6mm tubing push-to-connect fittings, and a pressure gauge mounted to the front that displays Bar and PSI units.
A mounting bracket and plastic retaining nut are available, but the unit can also be mounted only utilizing the nut if you want to put your own mounting hole somewhere.
If you're already utilizing 4mm or 5/32" diameter tube, I've included some reducing connectors to go from the 6mm ports to 4mm on the below BOM, as well as an option configured without the gauge. You'll also find the data sheets and catalog links for the components.
BOM - Regulator and Accessories
These things are pretty tiny, and competitively priced, but you'll have to contact Festo for official quoting and ordering. I had one of these on my desk a few weeks ago, and grabbed this pic (grande iced latte for scale):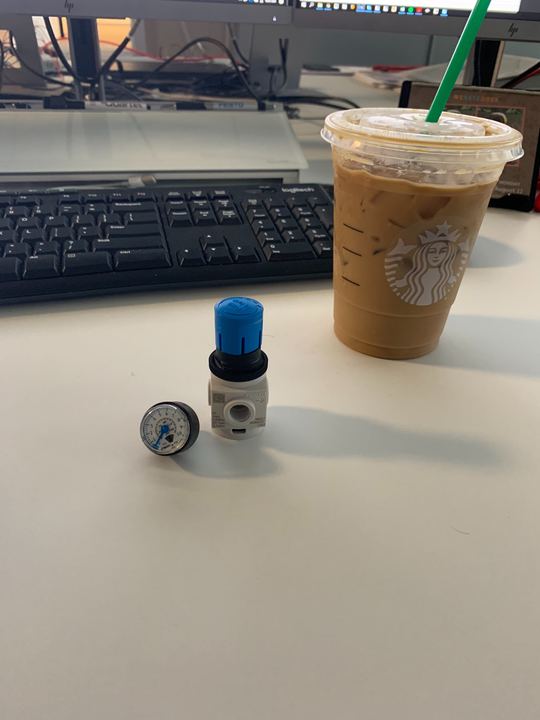 My inbox is always open for any Festo related questions or assistance. Best of luck with the rest of your build season!