Picks are enforced starting 2019-11-15T01:00:00Z.
Please take chatter elsewhere (such as the SLFF Discord ), to keep the draft thread clear of clutter so picks can be seen clearly. As always both live picks and lists (PM is preferred) are welcomed.
Alright boys and girls, we drafting EVERY. SINGLE. REGIONAL. EVENT.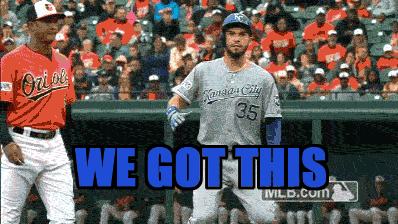 | Player | Team 1 | Team 2 | Team 3 | Status | – | Random List |
| --- | --- | --- | --- | --- | --- | --- |
| BRIAN | 8:00 | 9:02 | 9:04 | Live Picking | | (1777) |
| IR | 8:02 | 9:00 | 9:06 | Live Picking | | (2723) |
| TSC | 8:04 | 8:58 | 9:08 | Live Picking | | (7064) |
| TAB | 8:06 | 8:56 | 9:10 | Live Picking | | (4499) |
| TBC | 8:08 | 8:54 | 9:12 | Live Picking | | (5119) |
| SG | 8:10 | 8:52 | 9:14 | Live Picking | | (5968) |
| FALC | 8:12 | 8:50 | 9:16 | Live Picking | | (1775) |
| TLC | 8:14 | 8:48 | 9:18 | Live Picking | | (1847) |
| TT | 8:16 | 8:46 | 9:20 | Live Picking | | (5918) |
| LM | 8:18 | 8:44 | 9:22 | Live Picking | | (938) |
| FC | 8:20 | 8:42 | 9:24 | Live Picking | | (2001) |
| SS | 8:22 | 8:40 | 9:26 | Live Picking | | (1994) |
| QD | 8:24 | 8:38 | 9:28 | Live Picking | | (6886) |
| RT6Z | 8:26 | 8:36 | 9:30 | Live Picking | | (4522) |
| MARIO | 8:28 | 8:34 | 9:32 | Live Picking | | (1982) |
| TGA | 8:30 | 8:32 | 9:34 | Live Picking | | (2457) |
| | | | | | | |
| Available Teams | | | | | | |
| 525 (2) | 938 (2) | 1108 (2) | 1710 (2) | 1764 (2) | 1775 (2) | 1777 (2) |
| 1785 (2) | 1810 (2) | 1847 (2) | 1939 (2) | 1982 (2) | 1986 (2) | 1987 (2) |
| 1994 (2) | 2001 (2) | 2353 (2) | 2357 (2) | 2457 (2) | 2723 (2) | 3284 (2) |
| 3928 (2) | 4499 (2) | 4522 (2) | 4959 (2) | 5119 (2) | 5141 (2) | 5268 (2) |
| 5918 (2) | 5968 (2) | 6420 (2) | 6843 (2) | 6886 (2) | 7064 (2) | - |
| - | | | | | | |
| @BRIAN | is up | | | | | mokc |