https://youtu.be/jUmLpERs2qg Final clips of for the Rapid React season features the World Championship from Houston Texas!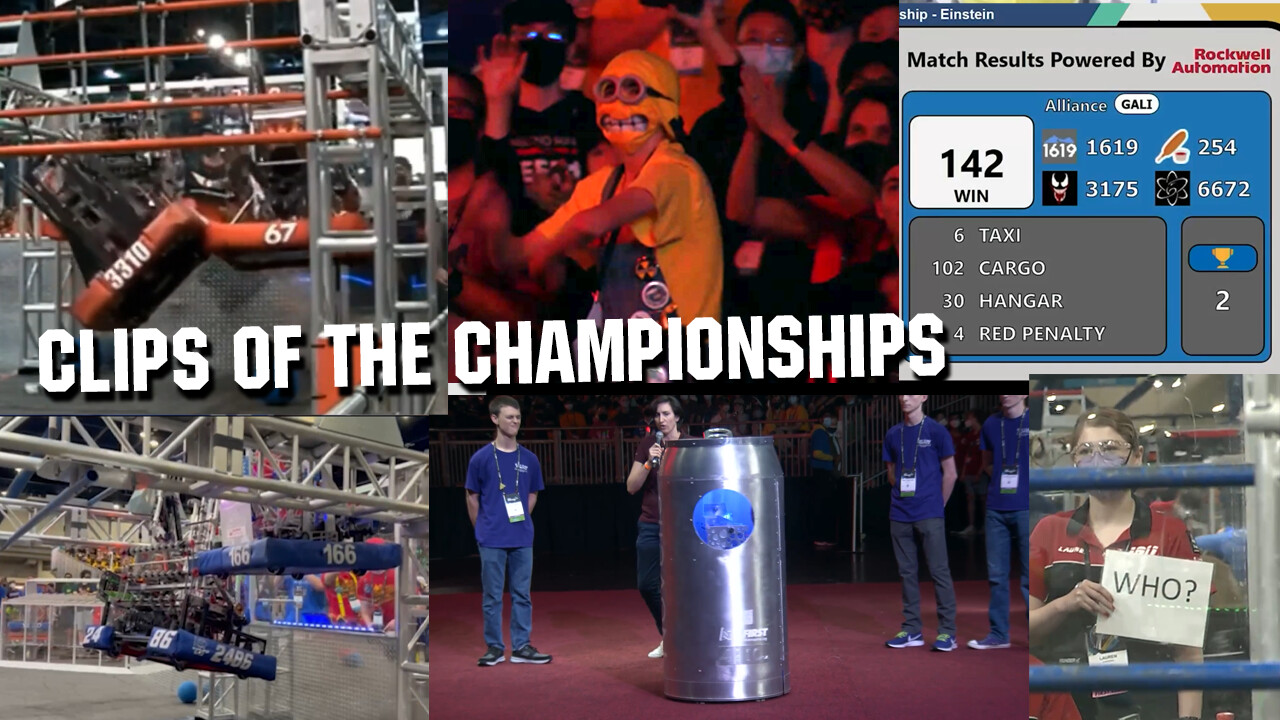 Thank you for posting these! Would you ever consider making a video like this for clips from any season? I love these montages and I'm going to be missing them now that the (competitive) season is officially over.
Nice, My acceptance speech made it in!
Most of our clips are user submitted to our discord (https://discord.gg/firstupdatesnow) Not sure I would be able to easily find clips that are not match videos from past years especially anything pre-2016.