Hey everyone!
This week on FIRST Canada LIVE! we've be doing a deep dive into the 2021 At Home Challenges. Our expert panelists include: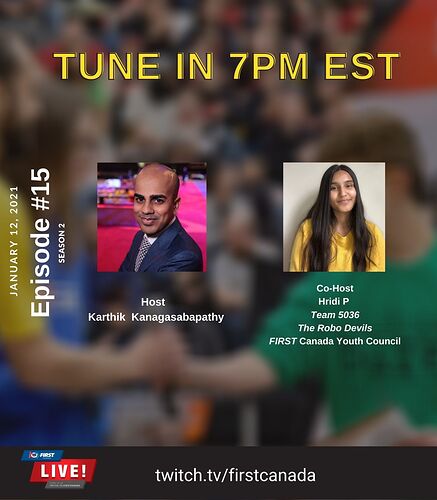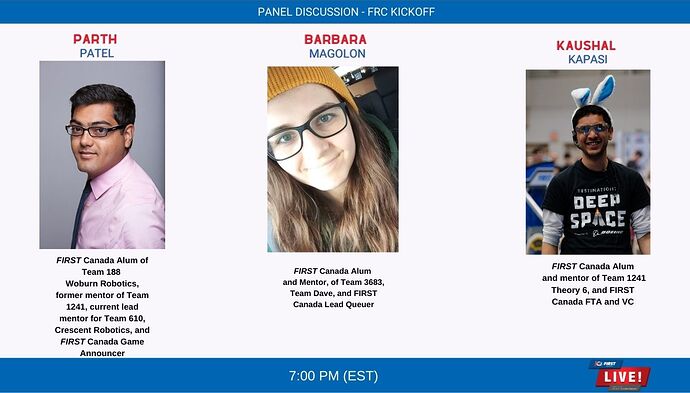 Parth Patel, Drive Coach - Team 610
Kaushal Kapasi, Mentor - Team 1241
Barbara Magolon, Mentor - Team 3683
We'll be taking questions live on the show, or feel free to drop them here as well.
FIRST Canada LIVE! airs each Tuesday evening at 7:00 pm and can be viewed on our FIRST Canada Twitch channel. Archives can be found on our YouTube channel.