I'm happy to announce on this fourm that a flag I designed unofficially for FIRST® Robotics will be at the IRI Silent Auction this year!
Two copies of the flag with different sizes will be offered. One will be a standard sized 3 foot by 5 foot flag, while the other will be a smaller, 2 foot by 3 foot flag. Check out some of the really cool features for these flags:
Both flags have stripes that are beautifully sewn; They are NOT printed!
Each different sized flag has a strong canvas header and two durable brass grommets for easy hanging!
Both flags are made of 200 Denier Nylon, so you get a flag that has superb quality!
Fun fact: The two flags being auctioned this weekend at IRI are not made in China, they are 100% MADE IN THE USA!!! The flags are all made with the finest American-sourced materials and labor available!
The flags are perfect for your room, college dorm, robot pit, shop, or anywhere!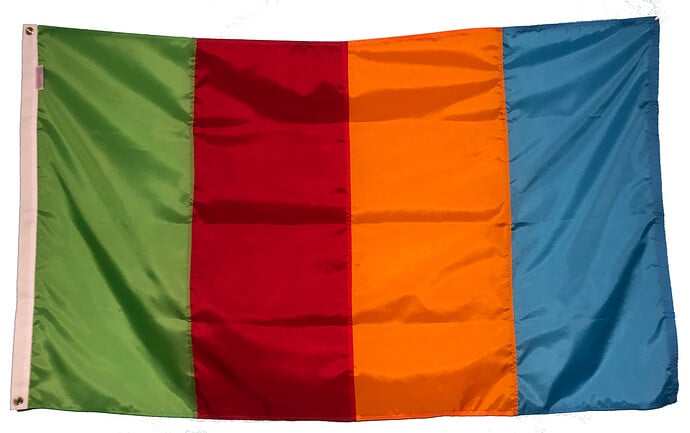 3' x 5' flag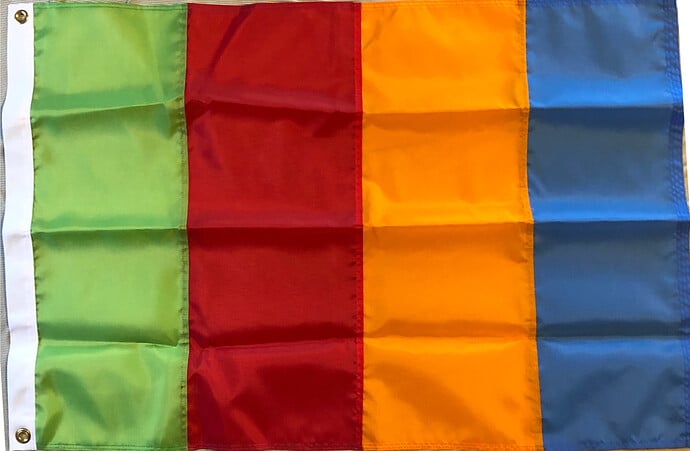 2' x 3' flag
Two lucky people who have the highest bid at the end of the IRI silent auction for each of the flags will proudly receive them. All proceeds will go to help FRC team 4418, Team Impulse, pay their initial entry fee for the 2020 FRC season. Any other funds will go straight to the team as they are dealing with a loss of one of their own members, Kendrick Castillo, who was tragically killed in a mass shooting at the Highlands Ranch STEM School in Colorado. You can help reach that goal by bidding on these flags!
For a detailed explanation of the design of the flag, check out the link below:

Show your pride for FIRST® by bidding on this awesome, simplified flag and donate to a great cause!