Hello all!
I am part of team 8032. 2020 is our rookie year. We have done FTC in the past, but this is new to us.
We are having trouble flashing firmware to the new OM5-AC.
The radio is getting powered over ethernet as shown in the picture below. Connected to Dell Windows 10 version 1903.
Hardware: Google Drive
Software: Google Drive
This is what we have done. Steps:
We set the interface to Ethernet
Set the team number, name, and WPA
We turned off all network interfaces except ethernet
We clicked load firmware
Power cycled radio by rebooting the whole robot
Error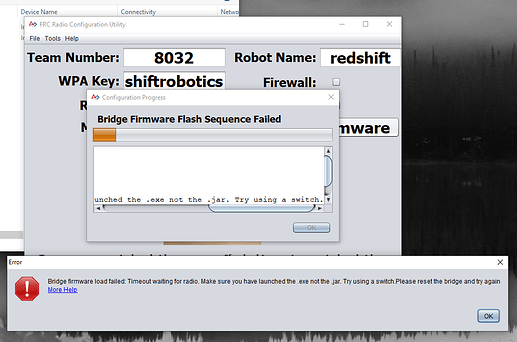 Any help would be greatly appreciated!
Thanks,
Julian
Programmer
8032 Redshift Robotics