So, I took a shot at designing a flipped NEO gearbox, and wanted to get some feedback on it, both with regards to the overall design, as well as the CAD practices.
The first stage has a 14:60 reduction, and the second stage has an 18:28 reduction(with steel gears, because of the higher load on the teeth).
Perspective front view: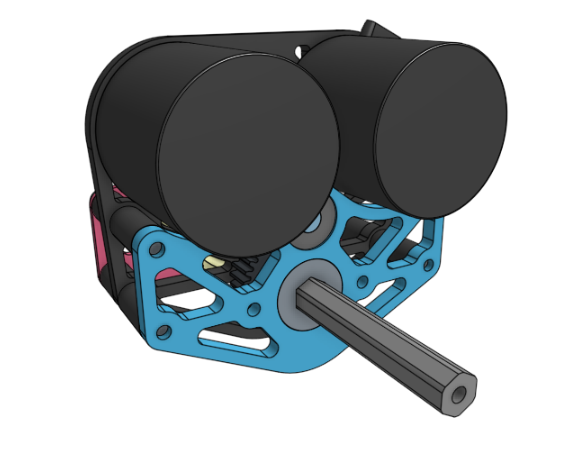 Side view: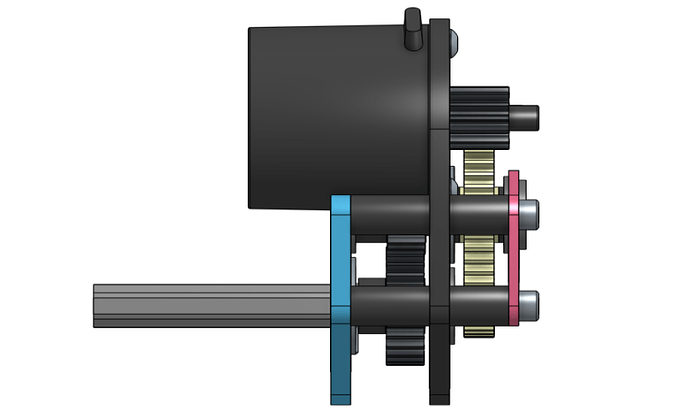 Back view:
Native Onshape Link:
Any and all feedback is appreciated!