After some digging around in our old Windchill server for Creo, I stumbled across our 2016 robot Hyperion and decided it was time to share with the community.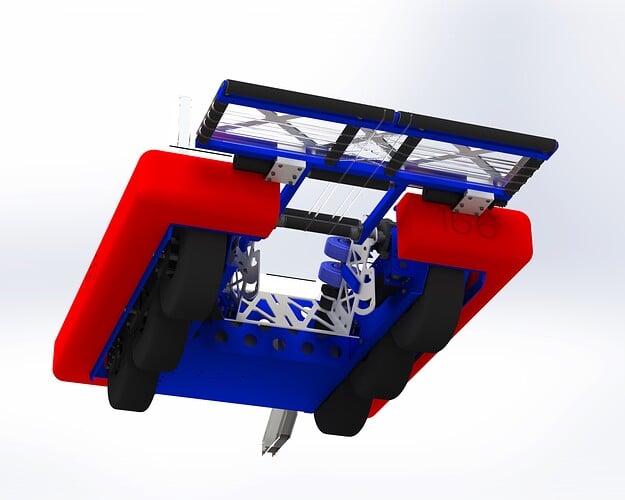 https://grabcad.com/library/frc-166-2016-robot-hyperion-1
It's probably the closest we'll get to having a complete model of this particular robot but it gets the point across.
As always, if you have any questions feel free to ask. I was one of the drivers that year so I am pretty familiar with it.