FRC 225, TechFire, is proud to present our 2019 robot, Fire & Ice.
It's been a long, rough 9.5 weeks (as we all know, everything rarely works on the first try

), and we're super excited to share our 2019 robot with everyone in the community. It might be our best one yet (we're hopeful, anyway

).
The FMA Discord peer pressured us to reveal our robot, so we did an impromptu live reveal with our practice robot tonight with the FMA community. It was great and we were able to be online for about 2 hours afterward engaging with everyone. I highly encourage other teams to do this–it was pretty awesome.
Here is a video of one of our practice runs from today.
Practice robot: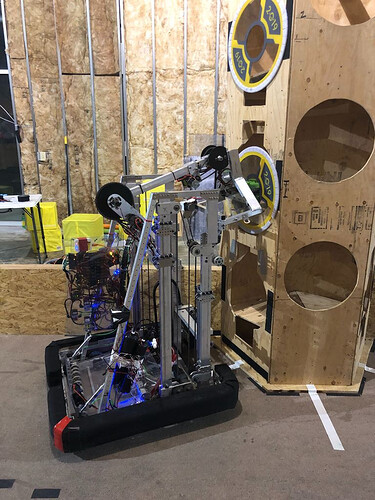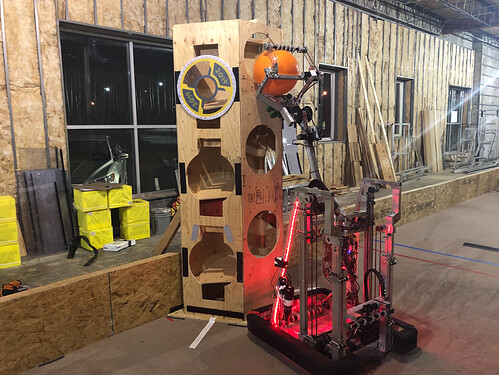 Below is the competition robot pre-bag. We've been inspired quite a bit by other teams' hatch mechanisms throughout the season (973, 1323, 2363, etc). Thanks for being awesome

.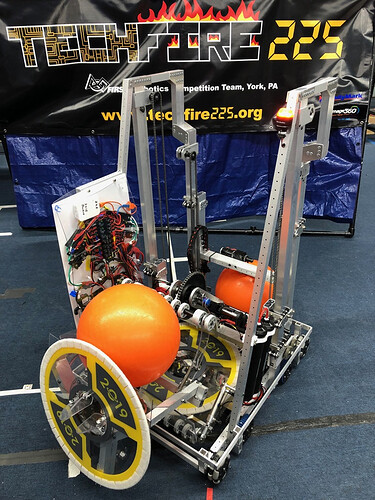 Looking Forward to competing at Springside-Chestnut Hill, Montgomery, (hopefully) FMA Champs, and (hopefully) the Detroit World Championship. Good luck to all the teams!!!