Team 319, Big Bad Bob, is proud to release our public Onshape CAD model for the 2019 season.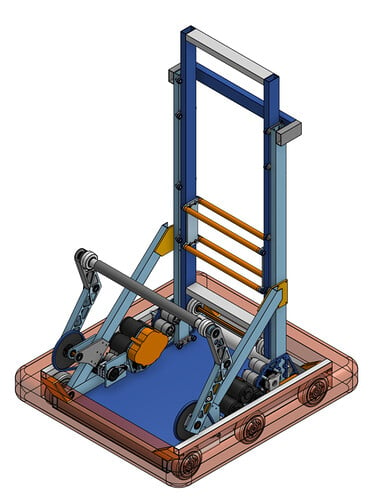 Just like last year, we're developing our CAD in a 100% open format using Onshape this year. This is a living and breathing CAD file, so you'll see it change daily, maybe even hourly. The model is free to copy and borrow ideas from, we simply as that you let us know if you found it helpful. If you have any questions or suggestions, please ask below. We're hoping to learn as much as we can.
Our plan is to have a level 1 hatch mechanism on the back and a level 1-3 hatch + cargo mechanism on the front. A cargo collector will hand off the cargo to the mechanism on the elevator. To climb to level 3, the elevator will drive down below the robot and the collector will lift the front. Also like last year, we're still working on the thing that'll score the things. I just didn't have time to CAD up a bench grinder.