Team 319 Big Bad Bob is proud to present our current 2022 CAD model to the public!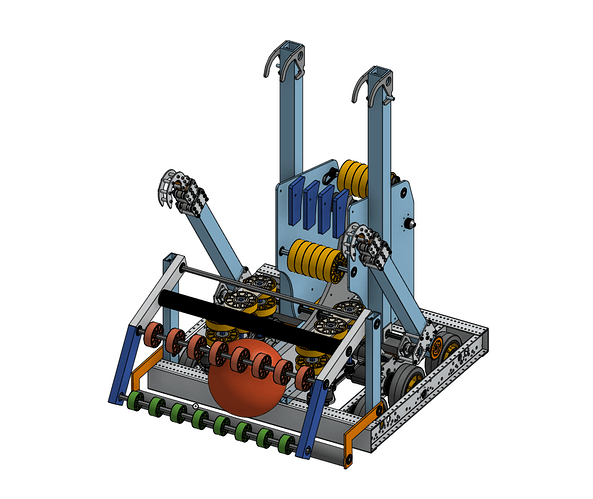 This is a bit of a rebuilding year for the team so we are looking for any and all feed back!
Our current plan is to shoot from against the tower and climb to the 2nd bar. The hope is to eventually perform a maneuver we have coined as a "monkey grab" in order to get to the high bar and eventually the traversal.
Here
is the link to the current state of the cad