FRC Team 3737, the Roto Raptors from Goldsboro, NC are pleased to release the CAD for our 2022 robot Cyclone.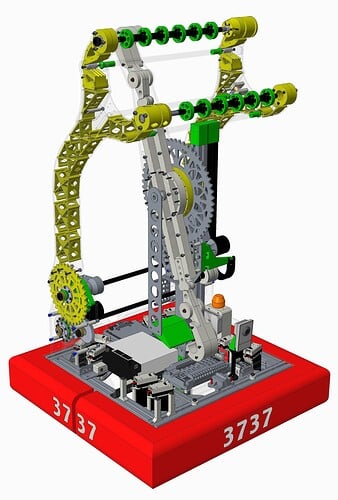 Link: https://drive.google.com/file/d/1LDAS35iw2-6rUHJazYrJKqEGVGmSbJXe/view?usp=sharing
NOTES:
We used 4040 T-slot extrusion for our chassis. It is extremely strong and very versatile allowing fasteners at any point along the lengths and on any face.
Roughly 50% of our manufactured parts are 3D printed.
Many fasteners are not shown
A few small mechanisms that are duplicates or mirrors are not shown
Surgical tubing is not shown (used for the hooks and torque resistance for the Cargo Handler)
Swerve drive notes:
Our home grown swerve drives are shown. Three are primarily Aluminum framed that we used for the competition season. However, one is our new 3D printed swerve drive assembly. This was used on all four corners for several off season competitions and worked very well.
Cyclone's climb was featured by AlphaPhoenix and has 8.6k views as of this publication.
We also have a short collection of just climbs here: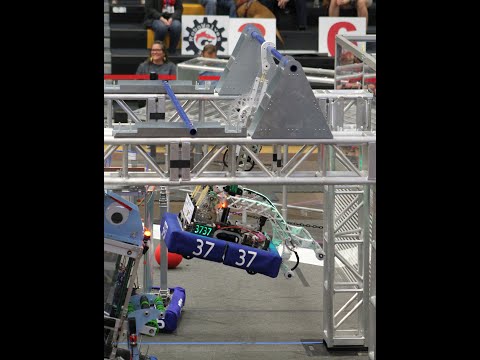 These were manual climbs and were roughly 11 seconds. For off season competitions, we were able to automate the climb and shaved about 2 seconds off the time and made it more consistent.
Comments and questions are welcome.
Derek Finch
Lead Mechanical Mentor