Kickoff Day 1
Happy kickoff everyone!!! Hope you all had as exciting a day as we did! We had a lot of new members join us, so it was great to see them leading conversations and really engaging as part of the team!
Overview
Full kickoff day 1 schedule

12:00 - 1:00 Kickoff stream

1:00 - 2:30 Go over game manual + kickoff worksheet

2:30 - 3:00 1678 rules test

3:00 - 4:30 Scoring analysis and robot archetypes

4:30 - 6:30 Time-based strategy analysis

6:30 - 7:00 Needs, wants, wishes
Game Manual Worksheet
We broke into groups to read the game manual and complete our kickoff worksheet (
template here
), which took heavy inspiration from 1678's Strategy Offseason Training and 6328's kickoff worksheet, which took inspiration from 2791's Kickoff Worksheet and 1678's Strategy Offseason Training. We then did the 1678 rules test. Thanks to all those teams for the resources!
Archetypes and Time-Based Scoring Analysis
We brainstormed what combinations of point-scoring capabilities our robot could have. Conversations about mechanisms were strictly forbidden (this is about WHAT our robot could do, not HOW).
Archetypes:
CONE (only mid) robot + PARKING
CONE (only mid) robot + DOCKING
CUBE (only mid) robot + PARKING
CUBE (only mid) robot + DOCKING
Top/mid CUBE + top/mid CONE + ENGAGED
Top/mid CUBE + top/mid CONE + defense
Shove GAME PIECES into COMMUNITY + defense
CONE (top/mid robot + docking
CONE (mid) + CUBE (mid) + PARKING
CONE (mid) + CUBE (mid) + DOCKING
CONE stacking
The archetype with the most points from time-based analysis was top/mid CUBE + top/mid CONE + ENGAGED.
The spreadsheet can be found here.
Needs, Wants, Wishes
First, we came up with our goals for this season (what do we want to accomplish?). Then we came up with the following (these aren't necessarily just robot tasks):
Needs: we absolutely have to complete this task in order to achieve our goals
Drive
PARK
Pickup CUBE from any height
Pickup upright CONE from any height
Score CUBE on top
Score CONE on top
DOCK, not engaging
Drive over CABLE PROTECTOR
Vision based scoring
Fit robot in a car
Maintainable robot
Clean wiring (it WILL happen this year)
Labeling PDH slots
Easy swaps for parts
90% accuracy for scoring
GRID at home
Intake in < 4 seconds
Score in < 4 seconds
Wants: if the needs get accomplished and we still have the resources, we are open to adding this (but it isn't necessary)
Score CUBE on MID
Score CONE on MID
Score both on HYBRID
Pickup any orientation CONE (from floor???)
Intake CUBE directly into robot (SINGLE SUBSTATION)
Intake CONE directly into robot (SINGLE SUBSTATION)
DOCKING and ENGAGING
Wire through tubes

Wires through aluminum tubes

Have working field elements

CHARGE STATION
SUBSTATION MWE
Wishes: if, somehow, everything else is added and we still have the means, it may be useful to include this (but again, unnecessary)
DOCKING and ENGAGING with alliance member (buddy climb)
Holding multiple game pieces
So... CHARGED UP!
A few questions and observations:
Possible mechanism similarities to 2012 (also 971 in 2016)
Strat style similar to 2017
How well is swerve going to work on the CHARGE STATION?
What options are there for defense?
How do we use the rules exceptions in the COMMUNITY to our advantage?
Picking up and placing CONES from an upright orientation and their sides could be different challenges
Would it be advantageous to have a robot run game pieces from the LOADING ZONE to COMMUNITY?
Stacking CONES is an interesting concept, but it is way too time consuming
Also if anyone wants it, this is the template I'll be using for our playbook and match strategy planning sheet for coordinating with alliance partners (it's very simple but very easy to print out and draw on):
2023FieldLayout.pdf
I'll post both full templates when they're done. I also highly recommend checking out 4481's cheatsheet.
Tomorrow, we will focus on mechanisms and robot design. Until next time!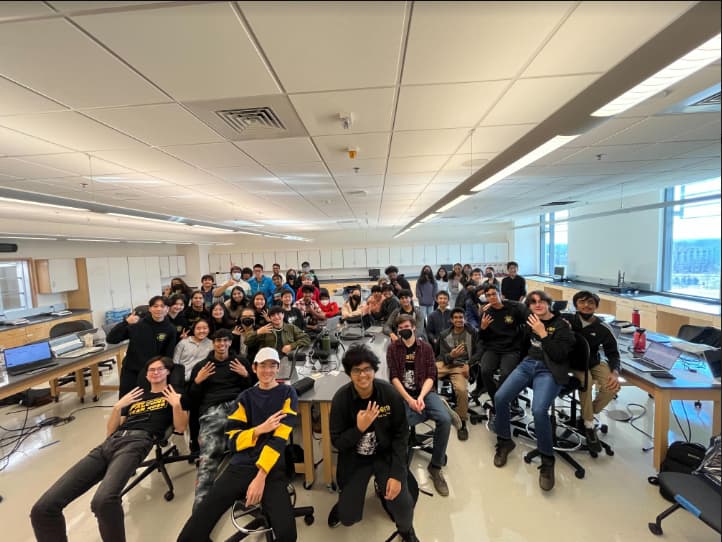 Edit: uploaded a correct version of the field layout pdf