Welcome to Team 4322 Open Alliance build thread for 2023! This is our first year of posting on openalliance, and we are excited to join the community and embrace the vision of Open Alliance.
Overview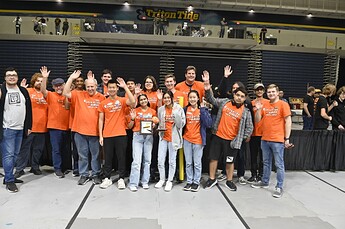 FRC Team 4322 is a student-led community team based in Orange, CA. We are part of BSA Venturing Crew 1701, and are chartered by the Orange Public Library Foundation. We currently have 22 students spanning 3 school districts and 7 schools.
Open Alliance Posting Schedule
We plan on posting weekly updates to Chief Delphi(with lots of pictures). We will summarize what we did during the week and will make sure to include what worked and didn't work as per the Open Alliance ethos.
Links
2023 CAD: OnShape
2023 Code: [Coming soon]
Website: https://frc4322.com/
Instagram: https://www.instagram.com/frc4322/
Twitter: https://twitter.com/frc4322
Facebook: FRC Team 4322 - Clockwork - Crew 1701
YouTube: https://www.youtube.com/@4322Robotics