The video you linked is a little older.
This one is from an hour ago or so and seems to be more dialed in: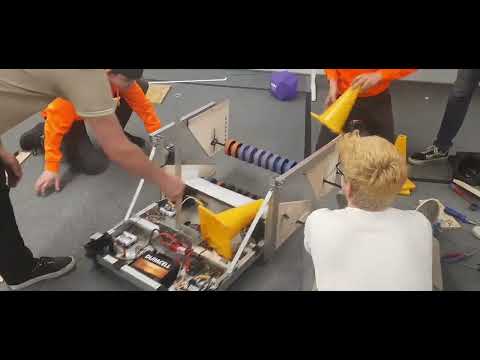 They're working on a sketch that outlines all the important dimensions. Once that ready they'll post it.
The wheels in the last video are all 4" wheels. Combination of fairlanes, stealth wheels and compliant wheels.
We're waiting on an AndyMark order with extra compliant wheels.