FRC 5190 is proud to present our 2020 robot: Slingshot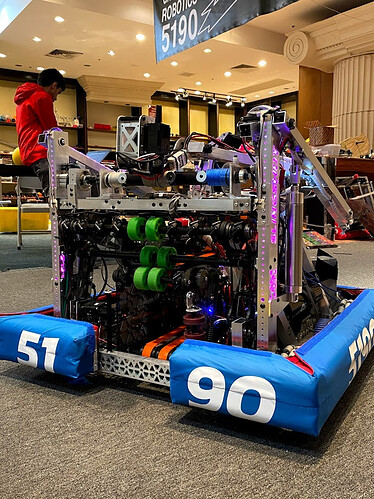 Slingshot will be competing at the FNC Wake County Event, FNC Guilford County Event, and FNC UNC Asheville Event.
We will be releasing a full reveal video after the FNC Wake County event this weekend.
Thanks to all our sponsors, mentors, and students!