Strike Zone, Team 5460 is proud to post its' 2021 Robot CAD, Gemini. This Robot was designed and built for the "at home challenges" with the intention to compete in off season events. We competed at Kettering Kickoff, RoboCon, and Chezy Champs. The design of this robot was largely inspired by 1678's 2020 Robot.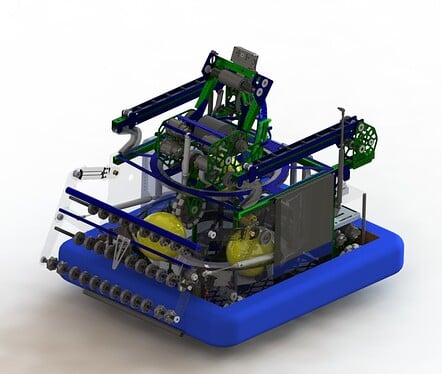 Link to GrabCAD is here:
https://grabcad.com/library/frc-5460-2021-robot-1
Enjoy!