Team 5940, BREAD, is proud to present our 2022 Robot, Brioche!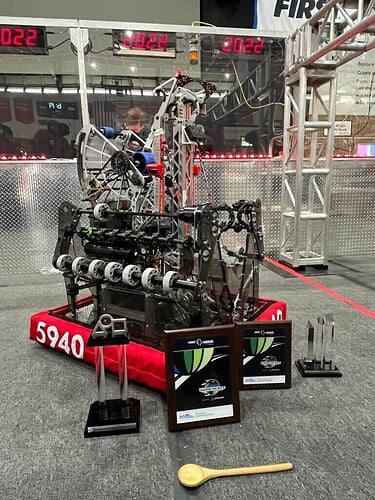 Here's the repository with all of our 2022 season code - GitHub - BREAD5940/2022-Onseason: Code for the 2022 FRC Onseason
And here's a link the link to a google drive folder with a STEP and Parasolid of Brioche's CAD - Brioche CAD - Google Drive
Since this season was so special for us, we're including a Houston recap so we can keep this one in the record books

- https://www.youtube.com/watch?v=rti9HgQL37I
Finally, none of this would be possible without the continuous support of our mentors, parents, sponsors, and other members of the FIRST community. Huge thank you to all of you!
We'd be happy answer any questions you have for us!
Best,
5940 BREAD