Day 4: Linear Catapult Prototype
Small update today on a first shooter prototype, a linear pneumatic catapult.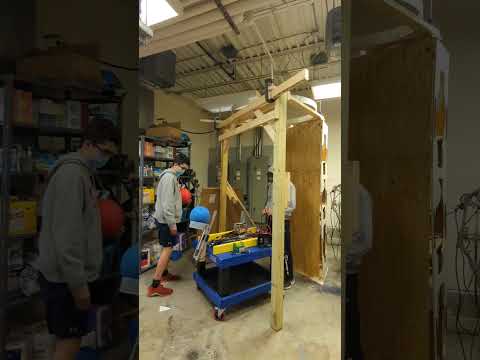 It is made up with a linear motion 3D printed HYPE block with 8 bearings in it and a pair of 3/4" bore 10" stroke cylinders both powered by their own high flow solenoids from automation direct. There are also some other optimizations like having two tanks down stream from the regulator.
The cradle to hold the ball needs a lot of work as it is currently rotating and flexing with every shot, but it is impressive to still be consistent even with that. The eventual goal is to have this hold both balls at a time, side by side.
-Max