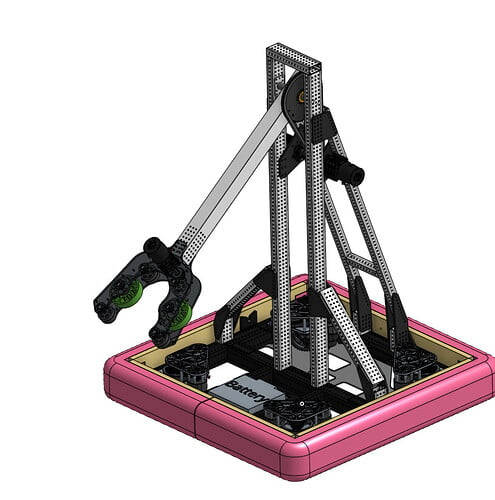 Alpha bot cad has been rushed to a semi-complete state, note the incomplete intake. Design review + intake iterations needed
It's just a 1 DOF arm with a claw that somewhat works, we need to iterate stuff and build it fast, but we hope to get it done soon.
Reusing our old drive base for alpha, so that's why its 2x2, but we'll run 2x1 swerve in comp.
Picking up cubes from a station seems like a hassle, so we might start prototyping and testing a ground intake that hands off to the grabber. (but only if it doesn't hurt driver uptime compared to performance)
Have some orders that need to come in, and some adjustments need to be made (maintenance on the sprocket setup on the arm is difficult), but overall it's getting places.
Anyway, good night.