*post is a week late
This week Tuesday (8/8/23) we visited a couple of our wonderful sponsors. NK Manufacturing Technologies and Koops Automation Systems. We were very grateful for helping out our team this year. We drove our robot around at NK Manufacturing and showed it off to the wonderful people there. Then we packed up and headed over to Koops Automation for their company picnic to again show off what we had accomplished. They set up a small field space for us and 2 other teams to exhibit what we built. We met a lot of people and welcomed quite a few of them to have some fun and drive our robot around. There were also quite a few kids there that enjoyed driving around our robot.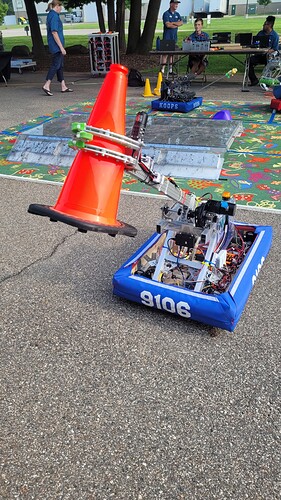 All the game pieces were being used so we decided to improvise with a safety cone.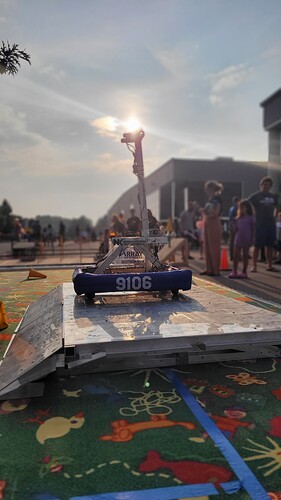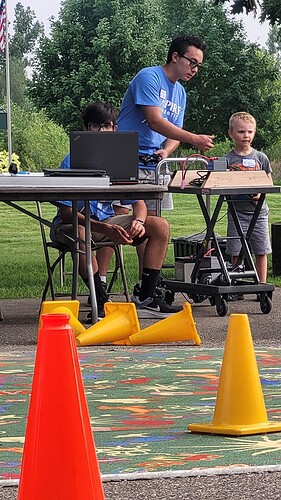 When we were done at Koops we packed up in our favored #Uhaul trailer and headed back to our shared work space. The drive back was a bit long but we weren't out late because we didn't bring much with us so the unload time was short.
Our normal Thursday meeting was filled with more planning and drawing. We're getting very close to narrowing down what we'll be building next!
Looking forward to next week.