We're not an official card carrying member of the open alliance yet but I thought we would share some of what we have.
A quick introduction, NERD Spark is a community based team started by INNOVATE Albion,
(Introducing INNOVATE Albion).
We pull from the Albion, MI community but also from a Canton, MI which is where I live and where my FTC team, The N.E.R.D.bots (www.nerdbots.org) are based. We run as a single team with mentors and students on both sides, dividing up both the programming and design work fairly evenly. Albion focuses on Drive Train and Manufacturing, Canton focuses on tooling. Both sides have their set of programmers. Albion, with close access to the field, will do all the auton tuning and Canton will develop all the base level code.
We program in both LabVIEW and JAVA. We find that LabVIEW helps us with tuning with it's better debugging interface while JAVA seems to be more universally supported.
We CAD in Solidworks.
Albion CAD team has been hard at work finalizing the chassis. This is our MK4i chassis. We attempted to make the sizing completely reconfigurable but SW wasn't behaving so we didn't completely get there. Chassis size is 30"x24". Everything is machined on our 4'x4' shopSabre using Aluminum 6061-T6 for the flat pieces and 5052-H32 for the formed pieces. We have a sponsor form those pieces on their brake press.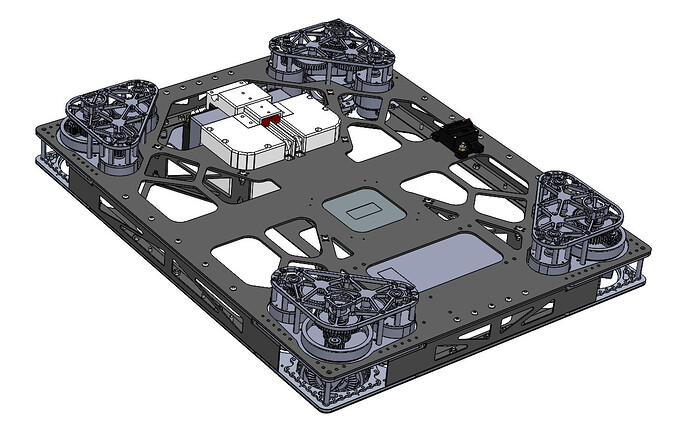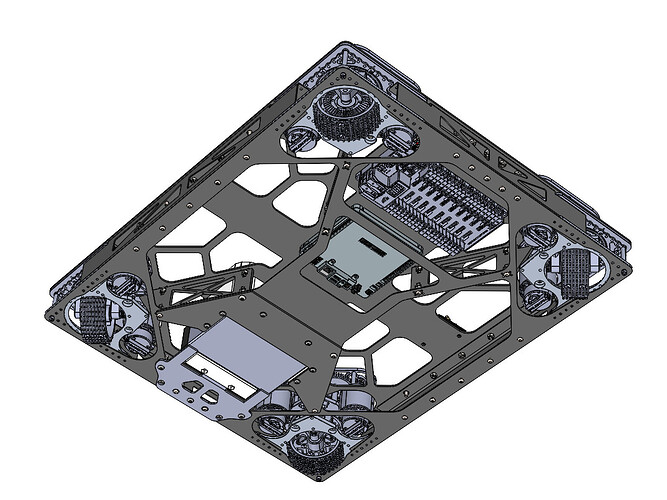 As you can see it is an undersided design. All electronics are mounted and accessed from the bottom. The battery is also bottom mounted. We developed a quick change battery design that slides in and locks down. Still in testing so we're not quite sure if this will work. The undersided design choice was driven by the need for both sides to work somewhat independently. Not having to worry about electronics on the top side allows the Canton Design team more flexibility.
Duck to the Future 2023 Chassis CAD
This is the accompanying battery cart with compatible quick change mounting. There are 2 NOCO 3 port battery chargers.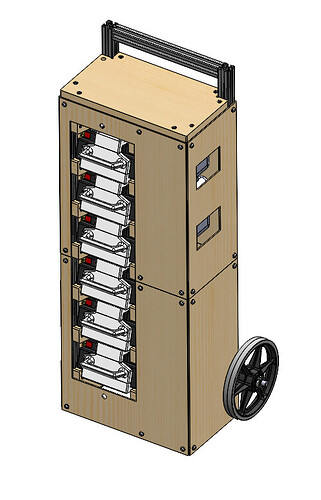 Battery Dolly CAD
We are starting to cut the chassis with the goal of having a running chassis by the end of next week.
Will be posting code development and testing soon.
Happy to answer questions and hear feedback.