It looked to me that the slippage occurred in part because one skid plate cleared the platform before the other, which is visible in the screenshot below. When only one of the skids is no longer contacting the platform wall, there is no horizontal normal force provided by that skid and the robot can rotate about its vertical axis and decrease the normal force on one of the rubber foot pads. I'd insert a complicated 3 dimensional free body diagram, but it's hard to draw.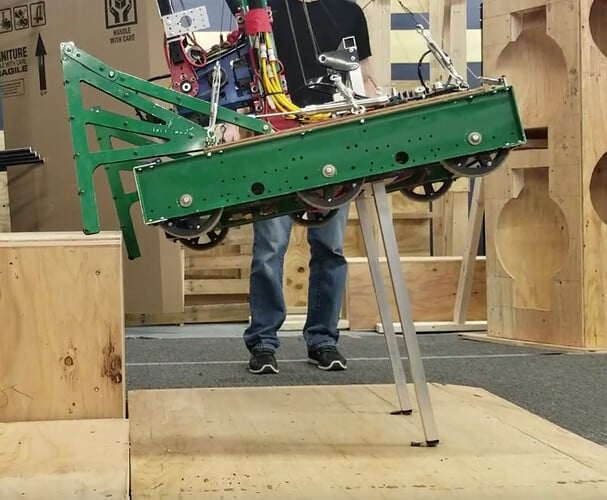 A more gradual transition off of the end of the skid pad might help alleviate this. Another option is to just lift a lot faster and the transition period over the one-skid-on-the-wall phase will be quicker. Since so much of this lift process requires traction of the rubber feet, I'd also suggest getting some HDPE sooner rather than later to test with.
Also, here is a prototype concept I was playing with earlier this year that is related to this one, but different.