Hey everyone,
I'm an FRC Alumni and my startup, moretech, is launching on Kickstarter soon. To get the word out, we're giving away a 3D printer and filament for life. If you're interested, here's the giveaway link: https://gleam.io/q5lUK/more-tech-ultimate-maker-giveaway
A bit more about us: We've created a more affordable robot ecosystem for makers, regardless of their experience level. It uses Arduino and all of the robot parts can be printed on a regular FDM printer with no supports. Our tutorials teach CAD, C++ (on arduino), and general electronics. We sell various kits with all of the needed parts including the 3D printed ones. We are also developing our subscription-based "Netflix of 3D Printing" platform that will have all of our part files, tutorials, and example projects. Below is one of our robots. Most of the parts are either 3D printed or wooden dowels.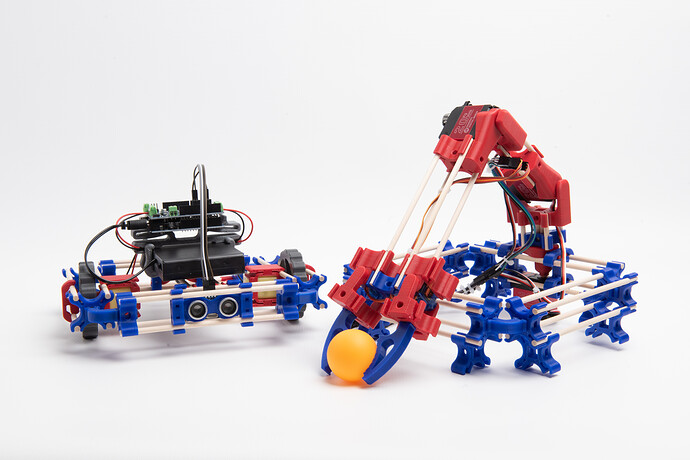 I wanted to share this on CD because there are a lot of teams that could use a free 3D printer, and because I know a lot of teams do outreach with younger students. I think we could help bring down the cost of doing outreach, and offer something new for teams to use. If any of you are interested in using our robots for outreach, please let me know!