Looks like they jumped 10 years into the future from previous couple.
these look amazing but the docked and engaged in auto being a charging battery while just docked is a full battery makes me irrationally angry
Looks like they finally learned from Chezy Arena

The lack of brown disturbs me.
Watch 2023 Chezy Arena be better
They'll have to raise their game now that FIRST competes with them!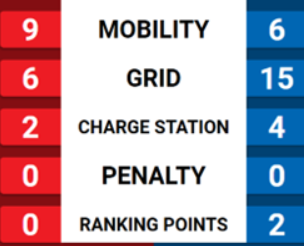 Am I the only one annoyed that all these fonts are different sizes?
Other than that its so much better.
They definitely are different sizes, they need to in order to fit on one line
Looks like 7525 is slated for that good ol' reverse sweep from 8th seed in a few weeks! On the bright side, it feels good knowing we already won match 12.
They're BEAUTIFUL!!! This is soooo much better than what we've had for several years. Kudos to the designers at HQ who've given us modern audience displays!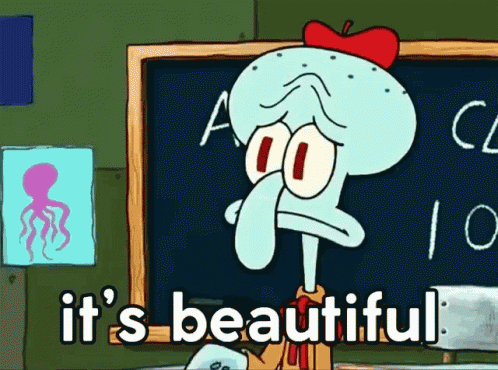 In case anyone else has been feeling nostalgic, here is my reimagining of CHARGED UP, if it was the 2013 season.

These look modern, sleek, and far less confusing. Well done FIRST with this re-design. My only wish was that the event bar across the top of the display looked… not like that. I'd almost prefer across the bottom of the screen. But outside of that, super super awesome - much needed.
These look cool. Better than the 90's feel of past.
But am I missing something when it comes to the Match Results screen?
Past screens had a logo for the bonus RP's and you can quickly tell by glancing which bonus RP was obtained if any.
In the example neither qualified for a bonus RP but it looks like you just have to know the rules and figure it out?
For an audience member it can be confusing where random ranking points came from or even knowing that a win is 2rp.
I also enjoyed just quickly glancing and knowing who got RP's for what in a match.
The description above makes no mention of it beyond displaying the # of ranking points for each alliance.
Hopefully I'm just missing something obvious
Chezy is still leagues ahead.
This is a nice upgrade compared to previous years, but frankly it looks like a intern with 0 previous graphic design experience designed it. Its just blocky chunks of info strewn across the screen. Literally couldn't be more basic.
ahhhh it's like a Turkish highway sign. All the different destinations are in different font sizes, it took me a looooong time to get used to that when I moved to İstanbul

But other than that these look nice

I think there are different design requirements that FIRST and Chezy consider.
FIRST is going for something which is consistent with their brand, as well as easy to read on many different displays (since FIRST events are delivered by many PDPs at many venues with entirely different requirements). To this end, I think this display is a large improvement in the right direction, although imperfect.
I wish the people that design Chezy Arena can work with FIRST is making the audience display
Just glad 624 didn't get the red card this time!