Not gunna lie… pretty disappointed in our firstchoice options so far…
They're saving the good stuff for Round 2.
This is going to be the year of the supply chain constraint and it is going to show up everywhere.
Ehhh, I'd say middle of the road feelings for me. But part of that comes from what we've seen in prior years. Firstchoice has received a bit of a reputation in recent years for not having a great selection (certainly my opinion of it lately).
This year, I've managed to find enough items to fill our list with over double the points we have available to us. Normally this is as struggle for me. Then again, there is also significantly less credits this year than in prior years…
Some items of interest I've seen are:
Analog Devices Gyro
Kitbot Nut Holder
Network Switch
1kg rolls of PETG
Aluminum Tubing (Depending on who you ask…)
NavX2
Assorted Shaft Collars
Neo's
Neo 550's
So would it have been nice to see some more high end stuff? Sure. But there is definitely some useful items in there we're gonna try and get our hands on. Now to wait and see if we can actually get any of that…
The best thing about this about this is the color. Although with only 47 in stock we might have a better chance of getting the 3D printer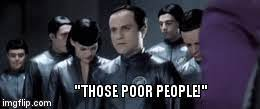 Did you get a spool? Which color did you like, purple or yellow?
We did not get a spool. Purple is one of our school's colors.
That's a bummer. We donated 100 spools in total… 50 Translucent Purple and 50 Translucent Yellow. All went out (which was SO COOL… this is our first time with FIRST) but I've heard ZERO feedback from any of the recipients. I'd love to know who got them and what they thought.
If you want a Purple Reign (an upgrade color from our Translucent Purple), I'm happy to significantly discount it to $29.99 +shipping for your school. It'd be our pleasure! Here's the link: Purple Reign: Recycled PET-G – GreenGate3D Its beautiful, actually.
Best,
-Rich Silberfeld
President
GreenGate3D
New York
Feel free to post a new thread to ask for feedback from those who did receive a spool.
Your donation is appreciated, even if you didn't hear from anyone yet!
Did you get one? 100 were donated… 50 purple and 50 yellow.
First Choice for this year doesn't open up until later this year, so we haven't had the opportunity to get one for this season through First Choice. If it is available in First Choice again, we will definitely try to win ourselves a roll.

You won't be disappointed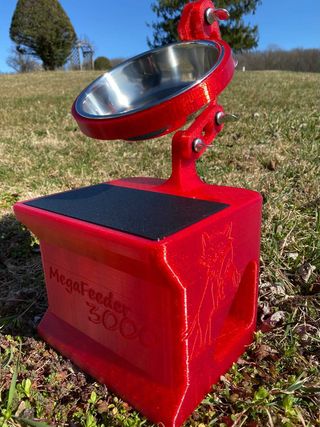 Here's a print from one of our small business customers in Cherry Pie.
All the best for a winning 2023,
-Rich