Here Here. I agree, we need 2 Championship Events back.
I just want to play robots as often as possible.
It's strange that 5484 doesn't generate a wildcard at the regional either. The slot is just kinda sucked into the void.
What's preventing you from just going to as many in district events as possible? Keeps both slot issues in check for the most part.
Not on 5484 but being a small district I wouldn't mind seeing a few other teams vs the same ~38 at each event. Also travel is a big incentive for the kids.
I personally like Regionals better. Reminds me of when I was a student on 135 back in 2006. Full day of practice, slower pace between matches. Shorter days, usually held in stadiums instead of high school gyms.
All that being said, I would take extra out of state districts over nothing. Just love Regionals soooooo much.
Having my students, most who have never left the South Bend area, interact with Brazil and Turkey was absolutely incredible. Watching them while those two national anthems played is something I'll never forget and neither will they.
Absolutely. The opportunity to interact with people from all over the world (or even just different states) is one of my favorite parts about the regional experience. Speaking of, you guys had an amazing robot, and I hope to see you again at Tech Valley next year!
Thanks, So did you!
I have no idea what our financial situation will be next year. Our biggest money maker is working Notre Dame football games, but they require everyone be 16 or older. This year is very top heavy with upperclassmen. We have 9 of our 24 students graduating and only 4 junoirs. I am unsure till I get all the applications in on may 4th how many students will be eligible to work Notre Dame games. We were able to run 2 satnds this year and I don't know if we'll be able to even run 1 next year.
While we were rooting for you guys to do awesome, I was having multiple conversations about this type of thread in general.
Let me first say… I see no fault for a team playing within the rules. You guys did something that is completely allowed, and you should not feel guilty, because like you said, who would have thought you actually win the whole thing? Thats hard to do.
I think the system is broken, in a alot of ways. I think the best option is having North America all in Districts. I understand how hard that is…
So I think the band aid for now is having district teams not able to qualify at regionals. Like you said, you cant win qualifying awards, so why can you qualify by winning? Seems simple enough to just not be able to qualify at a non district event.
Regionals then become a practice event and a way to get extra banners. If a district team wins a regional, it just would create a regular wildcard, like 3015 created by winning Chairman's . The same effect when district teams go to other districts: Practice and Banner possibilities.
Seems like multiple people agree. I agree with @Ryan_Dognaux about it needing addressed. What if 4 or 5 teams did that? Even in a normal year when Indiana gets 10, that still takes away all points based qualifications.
TL;DR: System is broken. District team shouldnt be able to qualify outside their district. Teams that currently do are doing nothing wrong.
I'm sure 7457 is aiming to win just like most of us are. Each year some great robots don't qualify for champs because the district is so small, even in a normal 2 champs setup. Robots that would absolutely do well in a division at worlds. This isn't a new problem either, it's just magnified this season.
So at this point it's win district champs or stay home in Indiana.
We'd love another team to come to Sedalia for Central Missouri to make it to 24 teams as well.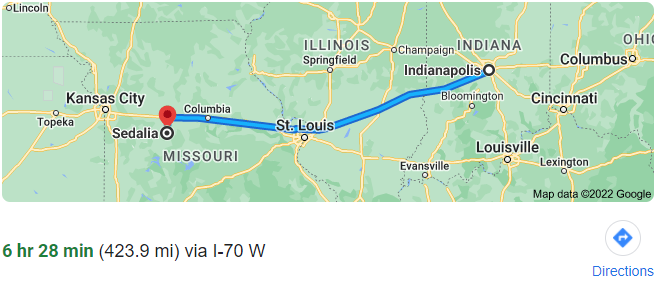 Independent of any district/regional discussion, I'm so thankful we don't have to be elbowing for these three slots after the Team Update 17 change to wild card generation. Phew!
This topic was automatically closed 365 days after the last reply. New replies are no longer allowed.